Posted by: Loren Coleman on May 28th, 2008
The new season of "MonsterQuest" airs on Wednesday night, May 28, 2008, with their lead-off program, "Mega Hog." (Check your local listings.)
Here is the program overview:
"Do wild hogs in the United States grow to monstrous sizes? Many think so. In Georgia an 1100 pound hog was shot and killed, and in Texas beasts almost as large have been reported. But are these creatures raised and fattened up in a pen, or are they wild hogs, naturally more aggressive, that have somehow reached gigantic proportions? A MonsterQuest examination meets victims of vicious wild boar attacks, looks at the existing evidence and teams up with hog hunters, researchers and trackers to find a giant."
Besides this first History Channel program for Season Two clearly not being too cryptozoological, although certainly about weird animals, the whole topic of large porkers is one that has had many pitfalls.
One of the most concrete areas of concern is regarding the specifics of the photographic evidence being "produced" in support of these giant hogs.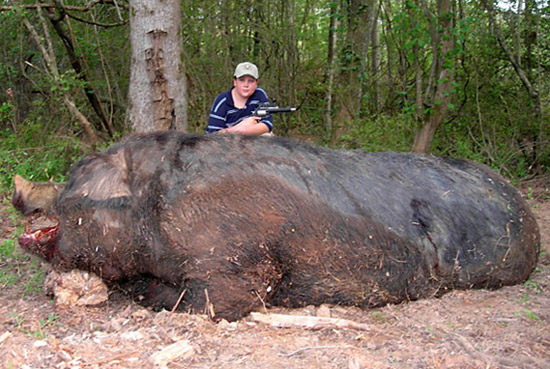 We have to be careful about the role of a common kind of photographic optical illusion (examples below) allegedly created by various tricks used in capturing images of, certainly, Hogzilla II, per here. The debunking of the above photo kept the story off the "Today Show." The boy was seven feet behind the hog when this photo was taken, according to an analysis of the image.
Also, some questions have been raised about the "canned hunt" nature of this kill, as "MonsterQuest" appears to be alluding to in their program teaser.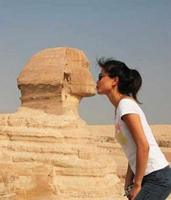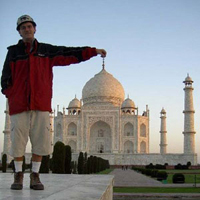 Mega hog or mega hoax?
Loren Coleman – has written 5489 posts on this site.
Loren Coleman no longer writes for Cryptomundo. His archived posts remain here at Cryptomundo.