Posted by: Loren Coleman on December 2nd, 2007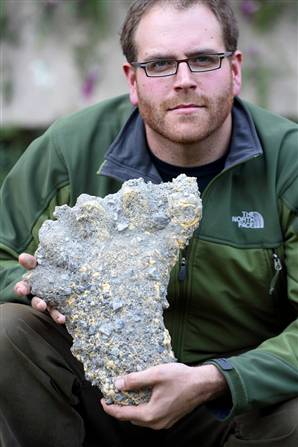 The above photograph was published and broadcast worldwide on December 1, 2007. It allegedly shows "Destination: Truth" TV host Josh Gates displaying a sample cast of what was said to be a footprint found in Nepal's Khumbu region. Gates talked to Asian reporters in Katmandu on Friday, November 30, 2007, about his find and the above photo was published with the story.
The cast was labeled, therefore, by the media as that of a "probable Yeti."
I want to go on the record to say this looks like and may be a stock photograph of the alleged footprint cast that the "Destination: Truth" crew and Josh Gates collected in Malaysia in February 2006, which was said to be from a Malaysia "Bigfoot" or Orang Dalam. Needless to say, the cast could have been from an unknown hairy hominoid, or even from a Sumatran rhino that stepped on a stick.
There is no way the track cast being published on December 1st is from any Yeti footprints reportedly recently found in Nepal ~ if compared to what has been taken from Nepal in the past. I'd say it was merely a copy of the Johor footcast, and not even the first-generation alleged Johor Orang Dalam cast.
I post the new image being sent around first (up top), followed (below) by the other images of Josh Gates with the original Malaysia track cast from "Destination: Truth's" season one Malaysia expedition of February 2006.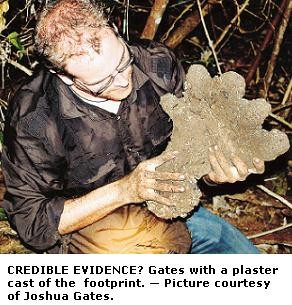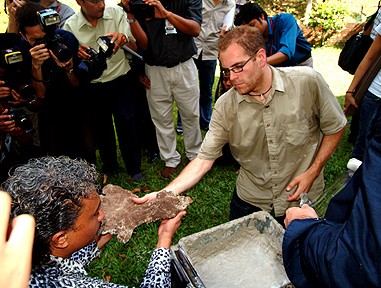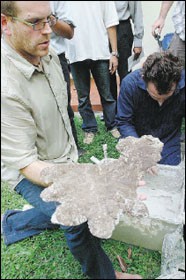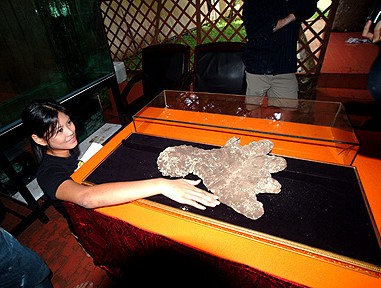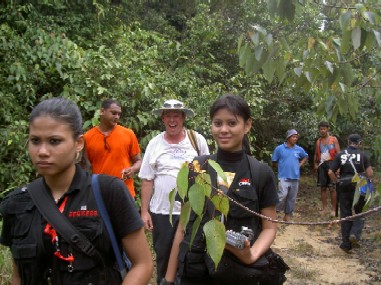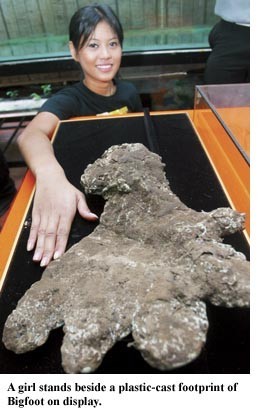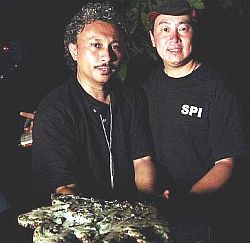 Syed Abdullah (left) and Dr. Kenny Fong with the Singapore-based group, SPI (the Seekers), are shown above with the cast. Their group was with Josh Gates and the film crew when the Johor, Malaysian foot track was found and cast. The Seekers group said the footprint, measuring 45.5cm by 36cm, was among several spotted by the team of investigators on February 21, 2006, in the rainforest.
Also, it is worthy of noting that the Malaysian government refused to allow "Destination: Truth" and Josh Gates permission to take the original Johor cast out of their country. The original was retained by the Seekers (who months later tried to sell it so they could promote a "mummy" instead) and Gates took a copy out of Malaysia. Could the photograph at the top of this blog be of Gates with the copy of the Johor cast?
Loren Coleman – has written 5489 posts on this site.
Loren Coleman no longer writes for Cryptomundo. His archived posts remain here at Cryptomundo.