Posted by: Loren Coleman on June 29th, 2012
There is a reason that humans need to fear encounters with apes, whether they be gorillas, chimps, or Bigfoot! Just "by coincidence," today at 7 PM Eastern, MonsterQuest is rebroadcasting their episode, "Killer Chimps in America."
An American researcher mauled by chimpanzees in South Africa has been identified as an anthropology graduate student studying at the University of Texas at San Antonio.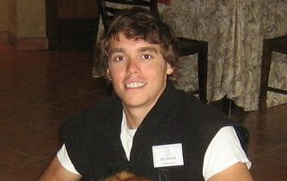 Andrew Oberle (pictured) was in critical condition Friday (June 29, 2012) after undergoing surgery near Johannesburg. Officials say the 26-year-old was giving a lecture Thursday at the Jane Goodall Institute Chimpanzee Eden when two chimpanzees grabbed his feet and pulled him under a fence.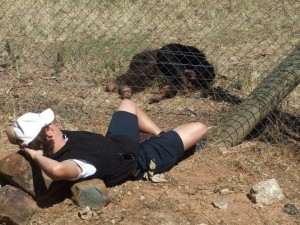 Oberle relaxing at the chimp center, before the attack.
Oberle is a student at the University of Texas at San Antonio. The school said in a statement Friday that "our hearts go out to Andrew and his family."
Officials in South Africa say Oberle had "multiple and severe bite wounds" and was dragged nearly a half-mile by the chimpanzees. Oberle suffered serious wounds, including bites, and reportedly lost an ear, and several fingers and toes in the attack. Witnesses said two male chimpanzees, called Mickey and Amadeus, were the attackers.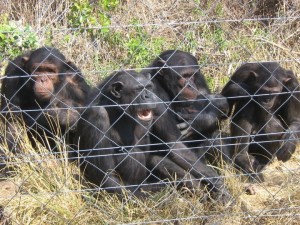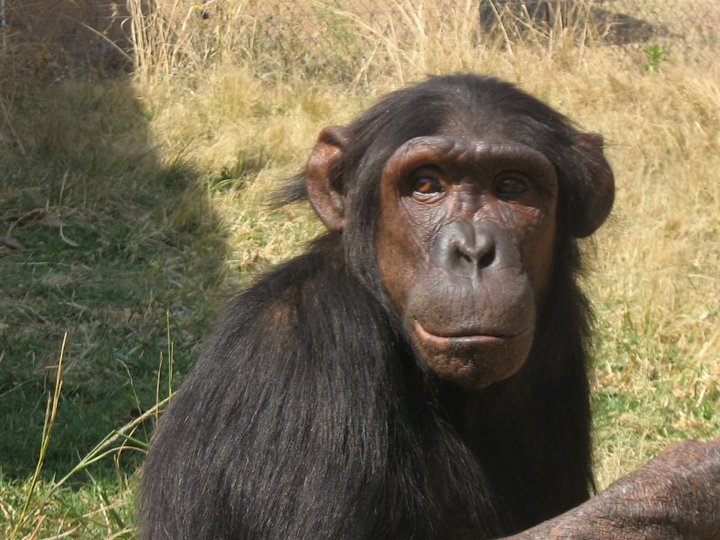 One of the chimps at the center (not an attacker).
Loren Coleman – has written 5489 posts on this site.
Loren Coleman no longer writes for Cryptomundo. His archived posts remain here at Cryptomundo.