Posted by: Loren Coleman on October 29th, 2007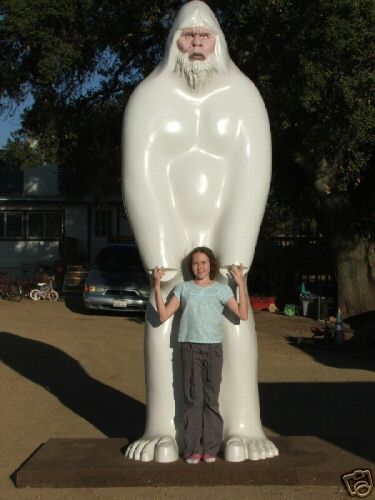 For those that want a giant 11 feet tall Roadside Bigfoot or Yeti, you can bid on one at eBay or buy one at the indicated dot com.
The starting bid is US $500.00 (with reserve) and a Buy It Now price of US $7,000.00. Before shipping costs are added, at his website, the price is listed as
Base Unit (no options) – $4500.00
Options:
Stand (4' by 8') 165 pounds wood and carpet – $200.00
Solar eyes (light up at dusk) – $200.00
Custom face – includes face mold, 1 face mask, and face incorporated into Bigfoot. – $3000
This page is filled with what they look like.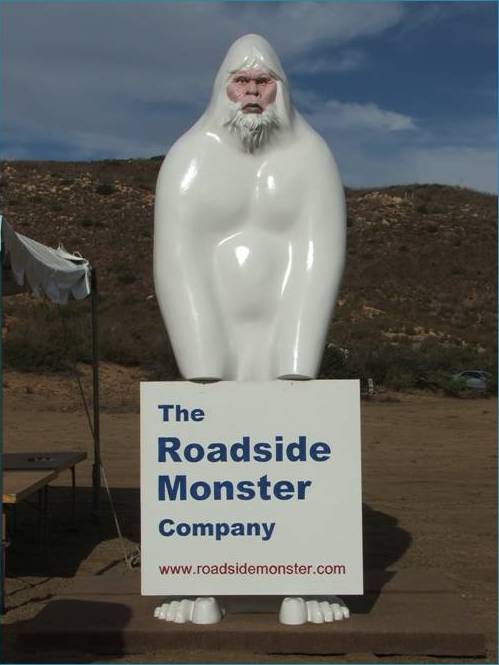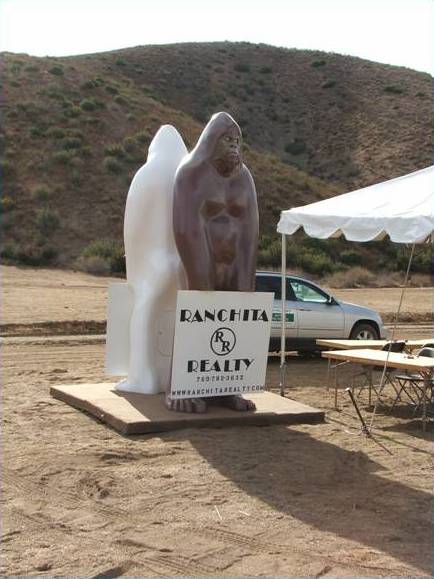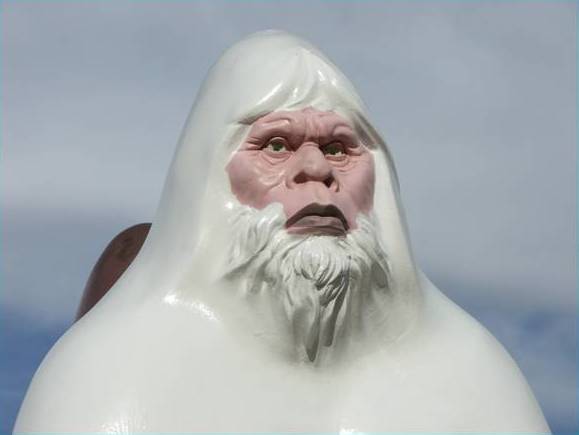 How to write a review,
If I've never had a view?
Haven't been sent a sample,
Not even a partial example.
But they sure are ample.
What a great featured head,
Sorta smooth cryptic dead.
Rather see them roadside,
Of course, than bedside.
Keep this brown Bigfoot
And white Yeti afoot,
There near the gas station,
Away from my son's playstation.
But this is all funny,
This kind of money.
Foreclosure on my mind,
Not surfing eBay for this find.
Send it to Cryptomundo
Let others have a fun go.
– LC
Loren Coleman – has written 5489 posts on this site.
Loren Coleman no longer writes for Cryptomundo. His archived posts remain here at Cryptomundo.