Posted by: Loren Coleman on March 4th, 2007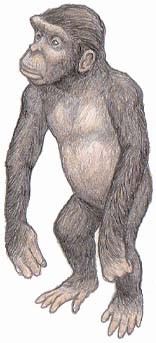 As recreations of Sahelanthropus tchadensis demonstrate, this fossil primate may be an ancestor of chimpanzees, gorillas, early humans, and/or even the cryptid agogwe of Africa.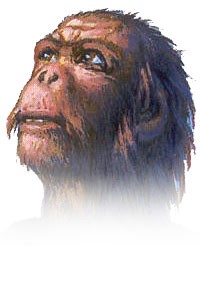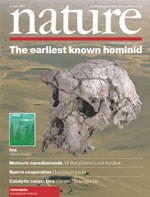 Discovered by Michael Brunet, et.al in Chad, central Africa, about 2,500 km from the East Rift Valley. Reported in the August 15th, 2002 issue of Nature, it is described as being from 6 to 7 million years old.Bone Clones catalogue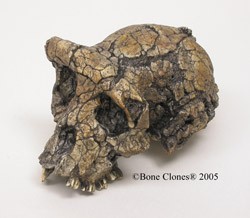 A superbly crafted replica has been produced by the fine folks at Bone Clones. It is actually a work of art, which can be nicely displayed with an inexpensive customized stand, and well worth being in your own personal cabinet of curios or science artifacts at your home, research office, or school. Cryptomundo highly recommends Sahelanthropus tchadensis Skull BH-029. You can order your own directly from Bone Clones.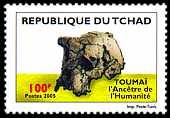 French paleontologist Brigitte Senut (one of the discoverers in 2000 of Orrorin tugenensis, "Millennium Man") has suggested that Sahelanthropus tchadensis may be an early gorilla.
It is time to reopen the file on this almost-ape, almost-hominid for cryptozoologists. While doing your own research on this new hominoid, hold this skull replica in one hand, and compare it to the Homo floresiensis skull replica in your other one, also from Bone Clones.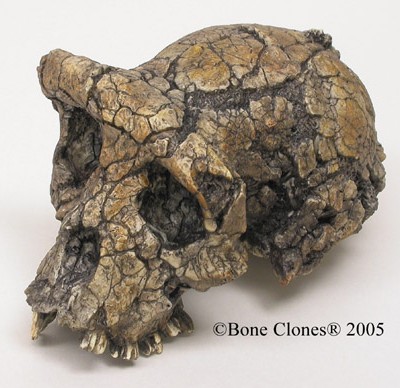 Loren Coleman – has written 5489 posts on this site.
Loren Coleman no longer writes for Cryptomundo. His archived posts remain here at Cryptomundo.