Posted by: Loren Coleman on March 22nd, 2011

As I reported here earlier, after a brief battle with cancer, Linda Scarberry died on Sunday morning, March 6th, 2011.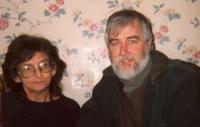 I knew that her maiden name was McDaniel, and that she was no longer married to Roger Scarberry. But not until I was in Point Pleasant over this last weekend did I realize that her formal published obituary was written under the name "Norman." I was expecting the local newspapers to discuss her passing, as she was such an important spokesperson for the first sighting of Mothman, but none have noted her death.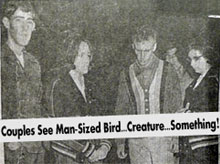 First Mothman eyewitnesses: Roger and Linda Scarberry (right) and Steve and Mary Mallette (left).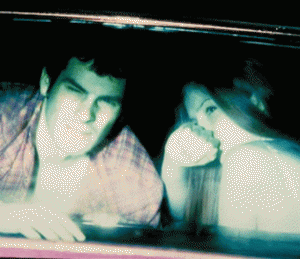 Above is a screen capture of the Scarberry Mothman incident from The Mothman Prophecies.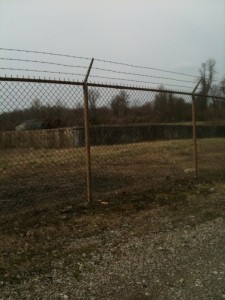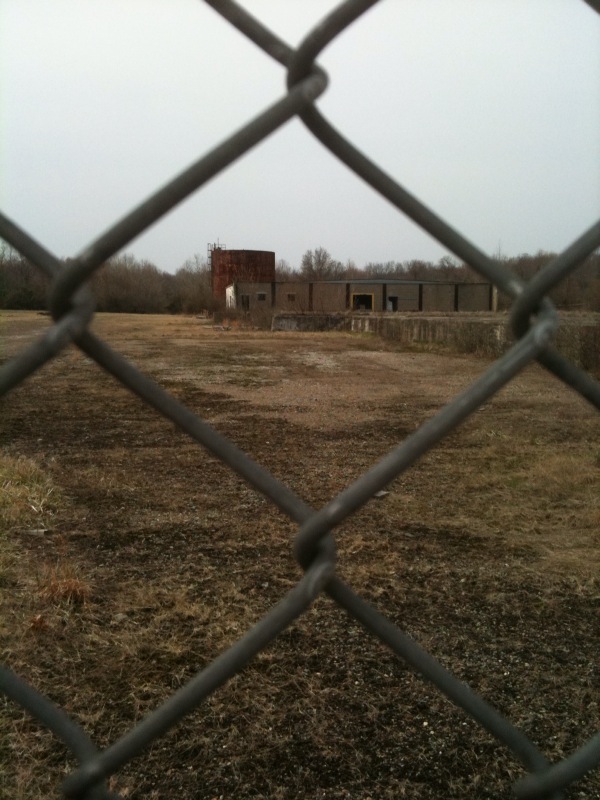 The TNT today, photographed March 21, 2011, by Loren Coleman. I visited the TNT on the evening of March 20 and during the day of March 21.
I want to share the two Linda Scarberry obituary mentions I did discover, which do have further info about the specifics of her life.
Obituary: Linda S. Norman
Linda S. Norman, 63, of Point Pleasant died March 6, 2011. Service will be 1 p.m. Friday, March 11, at Deal Funeral Home, Point Pleasant. Friends may call one hour prior to service. Burial will be in Henderson Cemetery.
Source: The Charleston Gazette
Linda S. Norman
(June 10, 1947 – March 6, 2011)
Linda Sue Norman, 63, of Point Pleasant, WV, died on Sunday March 6, 2011 in Cabell Huntington Hospital, Huntington, WV. She was a homemaker. She was born on June 10, 1947 to the late Park McDaniel and Isabell Cleland McDaniel. She was preceded in death by her parents and infant son Patrick. She is survived by two daughters Donna Denais of Point Pleasant, WV, and Danielle Spencer of Point Pleasant, WV, and sister Brenda Spencer of Waterboro, S.C., and grandchildren Daniel Scarberry, Jasmine Scarberry, Darrien Scarberry, Logan Baisden, Zachary Denais, and Justice Denais. Funeral Service will be held on Friday, March 11, 2011, at 1 P.M. at Deal Funeral Home in Point Pleasant, WV with Rev. Jeff Patrick officiating. Burial will follow in the Henderson Cemetery.
Source: The Deal Funeral Home.
+++
Roger Scarberry survives Linda, as well. Roger has routinely refused on-camera interviews on the Mothman incident, in recent years.
See the earlier report of Linda Scarberry's death.
See also John A. Keel's obituary.
Loren Coleman – has written 5489 posts on this site.
Loren Coleman no longer writes for Cryptomundo. His archived posts remain here at Cryptomundo.