Posted by: Nick Redfern on September 7th, 2017
Later tonight…I'll be on Coast to Coast on my new book, "Shapeshifters." 2am – 4am…
Coast to Coast AM: Shape-Shifting Monsters
Date: Thursday – September 7, 2017
Host: George Noory
Guests: Nick Redfern
Part two: Nick Redfern is notorious for digging into secret, classified government and military files to prove that ancient astronauts and lost civilizations are linked to historical monuments that exist today, and even evidence of UFO activity that is being hidden. He will discuss the lore and legends, as well as the first-person accounts of shape shifting entities and other beings from the world of cryptozoology including Werewolves, Bigfoot, the Loch Ness monster, the chupacabra, Mothman, the Abominable Snowman, the Mongolian Death Worm, Living Pterosaurs, Alien Big Cats, Lizard Man, Lake Worth Monster, the Monstrous Monitor, South American Sasquatch, the Jersey Devil, Sea Serpents, Phantom Black Dogs, and much, much more.
Website
Shapeshifters: Morphing Monsters & Changing Cryptids
Body Snatchers in the Desert: The Horrible Truth at the Heart of the Roswell Story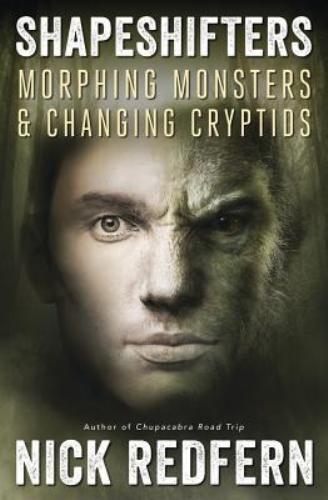 Shapeshifters are real. You're about to meet them, in all their savage and sinister glory.
While most people think of shapeshifters as little more than the werewolves and vampires of mythology and pop culture, the truth is much more fascinating. And dangerous. Shapeshifters are real, they come in all kinds and sizes, and they have existed for countless millennia. This thrilling guide invites you to meet each of them . . . if you dare.
Shapeshifters presents a menagerie of otherworldly creatures and half-human monsters, from were-cats to blood-suckers to aliens. Discover legends and lore from around the world and experience first-hand encounters with shape-changing beasts that lurk in the night. Nick Redfern takes you deep into their domain, opening your eyes to paranormal secrets and cryptozoological wonders. Just be sure to keep some silver bullets close at hand.

About Nick Redfern
Punk music fan, Tennents Super and Carlsberg Special Brew beer fan, horror film fan, chocolate fan, like to wear black clothes, like to stay up late. Work as a writer.