Posted by: Loren Coleman on March 21st, 2011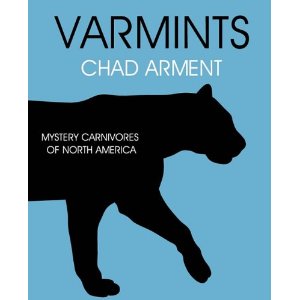 Chad Arment, the author of Varmints: Mystery Carnivores of North America, routinely shares updates of news related to cryptozoology via his "Strange Ark."
Here are some recent links of interest. Click on the link to read more about the noted topic:
Extent and Speed of Lionfish Spread Unprecedented (along the eastern US seaboard)
Auburn professor is confident the magnificent ivory-billed woodpecker is not extinct
Ballad of Nessie: Disney has a new animated short coming.
Leopard photographed in Yemen for the first time (via Kevin Stewart)
Not so eagle eyed: New study reveals why birds collide with man-made objects
Rare Andean cat no longer exclusive to the Andes (New population found)
An article on the extinct whorl-toothed shark
A Florida panther track in the St. Johns River area
A new description of a stingless stingray (already known in the pet trade)
A new small "jaguar" catfish from the Amazon
New species of zombie-ant fungi discovered in Brazil
A varmint killing cattle in Texas
Someone released a tegu in Hawaii
A dodo skeleton was found in an Irish pub
A possible new spider found in Seattle (WA)
Some Japanese deer like to chew on chains
Loren Coleman – has written 5489 posts on this site.
Loren Coleman no longer writes for Cryptomundo. His archived posts remain here at Cryptomundo.