Posted by: Loren Coleman on October 5th, 2009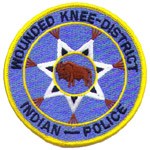 As I mentioned here previously, Mike Crowley recently heard stories that had a familiar ring to them among the Sioux of the Dakotas.
Crowley tells that during a Tribal Council meeting at Eagle Butte on the Cheyenne River Sioux Reservation, of how…
…one local woman, who left before I could talk with her personally, asked Washington for help dealing with Walking Sam. The woman, who was elderly but otherwise quite lucid, described Walking Sam as a big man in a tall hat who has appeared around the reservation and caused young people to commit suicides. She said that Walking Sam has been picked up on the police scanners, but that the police have not been able to protect the community from him. She described him as a bad spirit. She wanted help from Washington with foot patrols for the tribal communities to protect them from Walking Sam.

At the time, I was thinking that this may have been a reference to Bigfoot sightings. Yes, some people have claimed sightings of big hairy ape men in the Dakotas. Many of these sightings have taken place on the Standing Rock and Pine Ridge reservations. Or, perhaps it may just have been a plea for help with teen suicides – a plea that needs to be translated through a cultural filter. The woman was from Red Scaffold, which is a small community on the reservation.

The following evening found me perusing the bookshelves at Prairie's Edge, a large Native American arts, crafts, music, and bookstore in Rapid City. I looked through quite a number of books trying to find any reference that I could to Walking Sam. I found nothing.
Indeed, Michael Crowley's journey of discovery has been a frustrating one, it would seem.
Oh, he did find one "town's police chief and emergency services manager" who was "familiar with the stories about the Walking Sam sightings and the connection to teen suicides."
But at the end of his blog posting he writes: "Whether Walking Sam represents Bigfoot, an evil spirit, or is just a manifestation of the fear that people have about losing their loved ones to what seems an incomprehensible type of event, the teen suicides are real."
This, of course, reminded me of my recent time in Texas, listening to and spending time with Peter Matthiessen, who has had much to say on Indians and Sasquatch.
Peter Matthiessen's work with the Pine Ridge "Big Man" info has drifted into his current work with First Nations people. Some of these same people I mention in my book, Suicide Clusters (Boston: Faber and Faber, 1989), who have likewise experienced past teen suicide epidemics.
Walking Sam, Big Man, Sasquatch, and so many other names seem so often to be associated, among the Native peoples, with suicide that in the mind of some, indeed, there appears to be a link between bad luck, death, and these hairy big ones.
I'm not too surprised that Crowley found little concrete in the Dakotas about Walking Sam, the big man with the hat. Certainly that doesn't mean it isn't well known to the Lakota and not being seen, as he readily acknowledges. I'm sure we'll be hearing about Walking Sam again.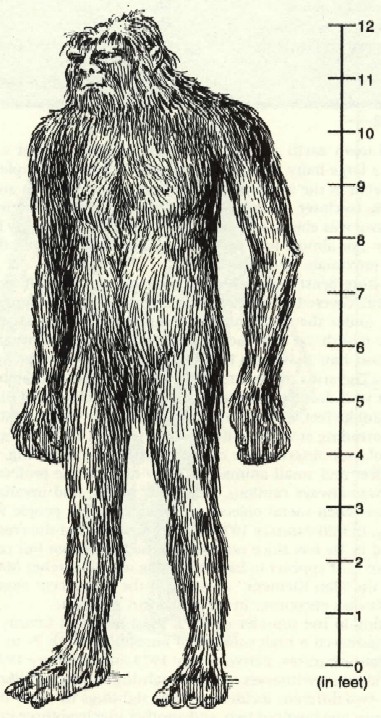 Above is artist Harry Trumbore's illustration from The Field Guide of Bigfoot and Other Mystery Primates (p. 45) of Pitt Lake, BC's "Sasquatch" seen in June 1965. Please note how the structure of the head might resemble a flattop hat from a distance.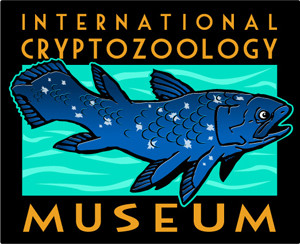 Please…
Thank you!
Loren Coleman – has written 5489 posts on this site.
Loren Coleman no longer writes for Cryptomundo. His archived posts remain here at Cryptomundo.