Posted by: Loren Coleman on May 17th, 2007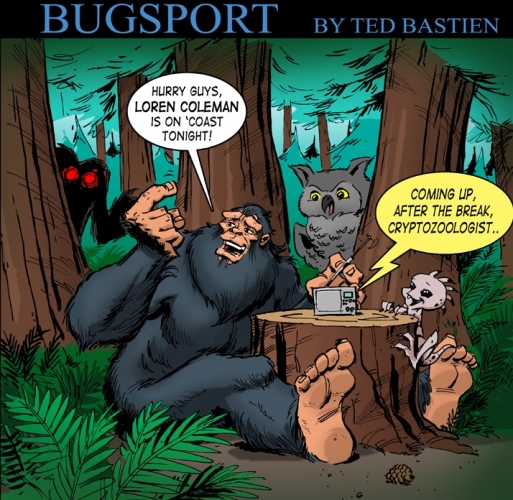 Cartoonist Ted Bastien's graphic view captures my Coast to Coast AM with George Noory appearances, including ones such as last night's discussion of black panthers, Sasquatch research, and Bigfoot history.
One of the interesting side talks George and I had on his show was about how women – a la' Jane Goodall – need support to live in pairs for six months or more in the woods, doing Bigfoot research. The non-threatening approach of the great apes and Sasquatch to women might be an overlooked key to future fieldwork.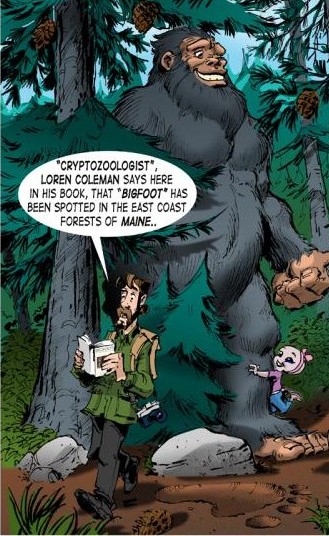 What do you think? Might women actually be able to get closer to Bigfoot, or Bigfoot wish to get closer to that human gender? Might male Bigfoot pick up the odor of male humans miles away, and wish go the other way?
Loren Coleman – has written 5489 posts on this site.
Loren Coleman no longer writes for Cryptomundo. His archived posts remain here at Cryptomundo.