Posted by: Nick Redfern on May 18th, 2012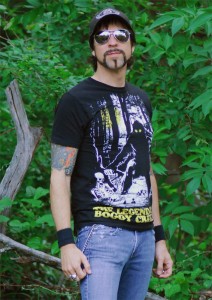 I missed this one first time around, so I figured it would be a good idea to bring it to your attention now, given that the subject matter is one that has been in the news quite a bit here at Cryptomundo recently. I'm talking about Lyle Blackburn's The Beast of Boggy Creek book. You can find a 2-hour podcast over at Micah Hanks' The Gralien Report which focuses heavily on cryptozoology, and which – in the second hour – includes a Q&A with Lyle (pictured above) on the subject of his book.
Here's the link for all of the information.

About Nick Redfern
Punk music fan, Tennents Super and Carlsberg Special Brew beer fan, horror film fan, chocolate fan, like to wear black clothes, like to stay up late. Work as a writer.