October 11, 2016
British adventurer to lead team to Kingdom of Bhutan to investigate sightings of the YETI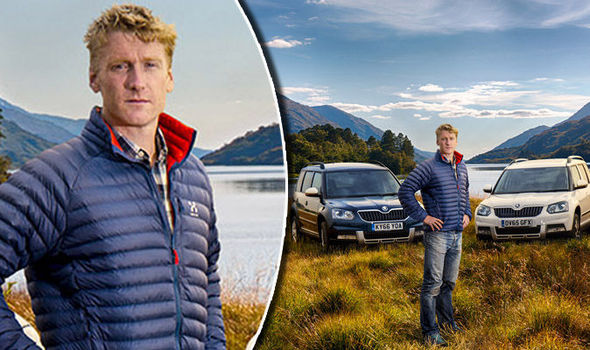 The adventure, backed by ŠKODA UK, will see a fleet of Yeti cars drive high into the Bhutan mountains to visit areas where sightings have been made.
Bhutan is a tiny and remote kingdom nestling in the Himalayas between India and China.
The Yeti, or Abominable Snowman, has been part of Bhutanese folklore since the late 18th Century.
Thought to be a part-man, part-animal, the Yeti has been the subject of countless expeditions over the past 200 years with number of high-profile sightings that remain unexplained to this day.
Many locals firmly believe in the Yeti's existence, while experts have suggested in recent years that the creature could be a present day specimen of the giant ape 'Gigantopithecus' which is thought to be extinct.
The team will work under the direction of Alastair Humphreys and will start their epic journey in Samdrup Jonkhar in the South East of Bhutan.
They will then travel north for more than 300 miles and up to an altitude of 3,530 metres.
The expedition route will take the team to the 162,000 acre Sakteng Wildlife Sanctuary where the Yeti is thought to reside. A number of local experts will act as guides and will show the team where sightings have been made in the past.
Alastair Humphreys said: "I'm excited to be part of this expedition with ŠKODA.
About Craig Woolheater
Co-founder of Cryptomundo in 2005. I have appeared in or contributed to the following TV programs, documentaries and films: OLN's Mysterious Encounters: "Caddo Critter", Southern Fried Bigfoot, Travel Channel's Weird Travels: "Bigfoot", History Channel's MonsterQuest: "Swamp Stalker", The Wild Man of the Navidad, Destination America's Monsters and Mysteries in America: Texas Terror - Lake Worth Monster, Animal Planet's Finding Bigfoot: Return to Boggy Creek and Beast of the Bayou.
Filed under Abominable Snowman, Bigfoot Report, Cryptozoologists, Cryptozoology, Evidence, Expedition Reports, Folklore, Pop Culture, Yeti