Posted by: Nick Redfern on July 17th, 2012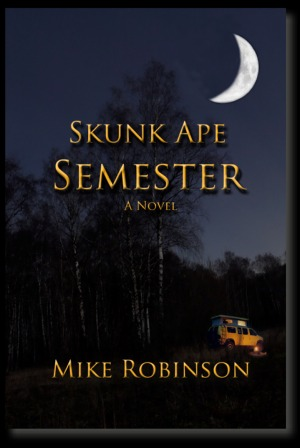 In a new post at The Examiner, Jeffery Pritchett speaks with Mike Robinson about his recent Skunk Ape-themed novel and begins like this:
"For a wild romp down the roads of cryptozoology Mike Robinson's book Skunk Ape Semester is just for you. Tackling the legendary bigfoot but surprisingly calling it the southern name of skunk ape. Which makes it more appealing for us from the south of the United States. I have grabbed hold of the bigfoot topic many times at my radio show The Church of Mabus. Learning much about the legendary bigfoot and I must say in Mike's book I learned alot as well from the adventures of Dr. Jeremy Fishbender. I also enjoyed the way the skunk ape interacted with the main characters. Definitely authentically written and a must have for all those who have a bigfoot fetish."
And, with that said, here's the rest of the post, which is presented as a 10-point Q&A between Pritchett and Robinson.

About Nick Redfern
Punk music fan, Tennents Super and Carlsberg Special Brew beer fan, horror film fan, chocolate fan, like to wear black clothes, like to stay up late. Work as a writer.