Posted by: Lyle Blackburn on March 2nd, 2019
I'm proud to present my new book…
Momo: The Strange Case of the Missouri Monster
Join me on a strange and spooky journey as I examine one of the greatest monster tales to ever rise from the hills and hollers of the American Midwest!
With cover art and illustrations by Claudio Bergamin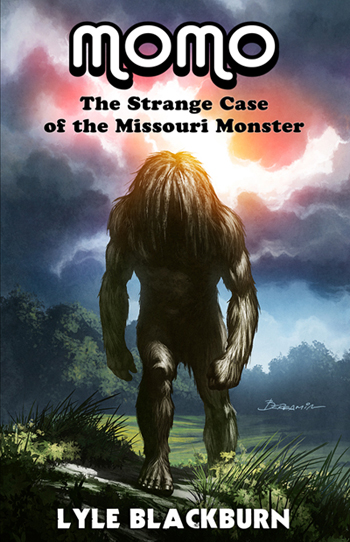 Momo: The Strange Case of the Missouri Monster Book
Learn the true story behind the infamous case!
Order autographed paperback (direct from author, shipping mid-March)
Order Amazon Kindle (ebook) here
Thanks for your support.
Enjoy!!
"As the 1970s began, creeping from the river byways and back roads of Missouri came sightings of remarkable hairy monsters. Storied investigator Lyle Blackburn is on the case in this new study of these pivotal, ground-breaking cases. Following in the tracks of Blackburn's previous books on Boggy Creek creatures, Southern apes, and Lizardmen, readers will appreciate his broad view of the southern boogers and beasts that he, I, and you have hotly pursued." – Loren Coleman, founder, International Cryptozoology Museum, author, Cryptozoology A to Z
SYNOPSIS:
When a faceless, hair-covered entity emerged from the wooded hills of Louisiana, Missouri on July 11, 1972, no one could have predicted the terror and frenzy that would follow. The apparent beast – which walked upright and carried the remains of a dead animal – was first spotted by three young witnesses as it lurked in the shadows of Marzolf Hill behind their home. Within a short time, others caught glimpses of the hairy thing as it stalked the countryside while eerie lights were seen streaking across the sky. Stories of the strange phenomena quickly made headlines across America, as reporters dubbed the beast "Momo: the Missouri Monster."
As the frenzy continued, waves of vigilante monster hunters descended upon the small town as local authorities plunged into the thick woods in search of the alleged creature. Paranormal investigators uncovered a similar history of sightings along the Mississippi River, far beyond the small town. Whatever was happening in the sleepy hills of Missouri had been going on for far longer than anyone imagined, and would continue for years to come as Momo's legend lived on amid steady reports of hairy creatures in the Midwest countryside.
Now, for the first time, the strange story of the legendary Missouri Monster comes to life in its fascinating entirety: from the Bigfoot-like creature sightings to the associated phenomenon of unexplained objects in the sky and disembodied voices. Follow legend hunter, Lyle Blackburn, as he makes his own journey to uncover the truth behind one of the greatest monster tales to ever rise from the hills and hollers of the American Midwest.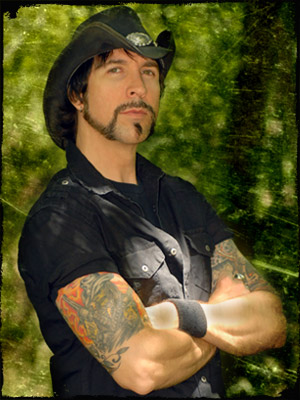 About Lyle Blackburn
Lyle Blackburn's research and writing on the subject of legendary creatures and unexplained phenomenon has been widely recognized as some of the best in the field of cryptozoology. His previous books, including The Beast of Boggy Creek and Momo: The Strange Case of the Missouri Monster, offer a balanced view of the subjects while delivering gripping accounts of real-life mysteries. Lyle is a frequent guest on radio programs such as Coast To Coast AM, and has appeared on television shows such as Monsters and Mysteries in America, Finding Bigfoot, and Strange Evidence. Lyle has also been featured in several award-winning documentary films, including Boggy Creek Monster and The Mothman of Point Pleasant. For more information, visit Lyle's website at: www.lyleblackburn.com