Posted by: Nick Redfern on April 9th, 2013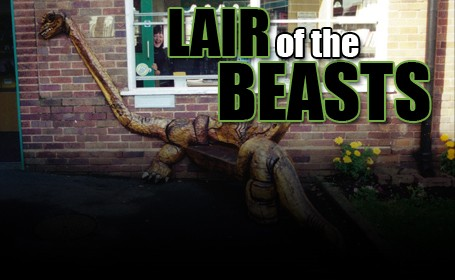 "Many people assume that to search for, investigate, and find strange creatures, it's necessary to travel thousands of miles to locations as exotic as they are mysterious. Well, yes, sometimes that is true. Take, for example, the Chupacabras of Puerto Rico: a glowing-eyed beast that sports vicious fangs and claws and a dangerous row of spikes down its neck and back. You'll likely only ever find it in and around the island's El Yunque rain-forest.
"It's the same with the Abominable Snowman, or Yeti, of the Himalayas: unless you're a resident of the area, you're certainly not going to find the legendary wild thing on your doorstep. The same can be said of the brontosaurus-like Mokele-mbembe which, legend says, haunts the deep waters of the Congo River basin in Africa.
"But, there are some monsters which can be found surprisingly close to home."
That's how I start my latest Lair of the Beasts article for Mania.com, on strange creatures in the neighborhood…

About Nick Redfern
Punk music fan, Tennents Super and Carlsberg Special Brew beer fan, horror film fan, chocolate fan, like to wear black clothes, like to stay up late. Work as a writer.