Posted by: Steven Streufert on March 9th, 2011

Did you know that the true and exact site of the Patterson-Gimlin Film is a topic of extreme controversy and debate? It may come as a surprise to some, but the site is not absolutely established any longer. It seems odd that such an important spot could apparently be lost to time and fading memories.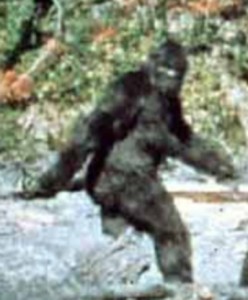 Due in part to changes in the sandbar and forest regrowth, disagreement has arisen about the true spot. With the passing of Rene Dahinden ten years ago now, our best source for knowledge about the site was lost. Since, many differing spots have been proposed by prominent researchers. The exact location and track-way WERE once known, and it was repeatedly documented, measured and photographed by researchers such as Bob Titmus, Jim McClarin, John Green, Rene Dahinden and Peter Byrne, among others including many locals, loggers and forest road building crews. There is no doubt about that, as can be seen in the most notable film site photos from the early days. However, in the years since the site was studied most closely, it seems to have been lost to time, buried in dense overgrowth of alders and maples, and at least partially eroded away by landslides and creek flows. Human memory also erodes.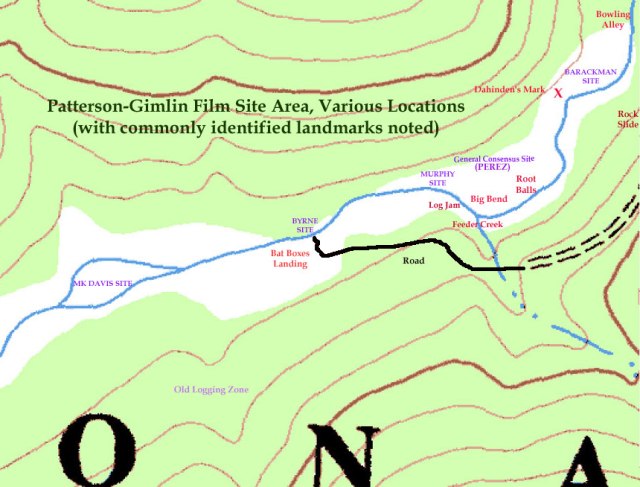 After three years of sometimes frustrating, and alternately fascinating, research, the Bluff Creek Film Site Project was formed. Consisting of Robert Leiterman (BFRO, California State Forest Ranger), "Crazy Ian" (anonymous, for career reasons) and Steven Streufert (Bigfoot Books, Willow Creek). Long-time Bigfoot field researcher, Rip Lyttle, also helped us out. We were shocked at first to find out that there were several different locations being pointed to, by the old-time researchers as well as relative newcomers and the internet Google-earthers (see map, above, for the main proposed locations). We found five different, but mostly very close, sites, and a wide array of divergent GPS readings. Not all of them could be true and accurate. Only one of them can. During the summer just now passed (2010) we were up in the Bluff Creek basin many a time. In mid-September and early October we focused upon locating the exact spot (to the best of our ability) of the Patterson-Gimlin film site–and we recorded it all on video. The result, now viewable in full, was a series of 45 videos posted on BFRO-Videos on YouTube.
Here are some player boxes for you to sample. Check out BIGFOOT's BLOG for the full series. Links are found along the top left hand sidebar. We're sure you'll find many more interesting topics to read about while you're there. The current issue of the BLOG features our recently filmed SUMMATION SERIES The videos are also viewable on the BFRO-Videos page on YouTube, under "Uploads, See All."
Here's one from the INTRODUCTION SERIES:
Here's the start of our ON-SITE SERIES:
If you have any additional information or experience going to the real, true Patterson-Gimlin Film site site, do CONTACT US HERE. We will be back up there in the Bluff Creek basin this spring and summer, so new leads will be greatly appreciated (especially if you are the guy who has been going up there every year since 1967!).
Best, Steve, Bigfoot Books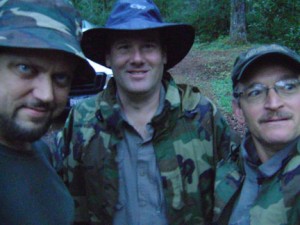 About Steven Streufert
Steven Streufert Explorer of hidden dimensions. VISIT: BIGFOOT BOOKS 40600 Highway 299, P.O. Box 1167 Willow Creek, CA 95573-1167, USA. Or on the web: http://bigfootbooks.webs.com Bigfoot Books is an all-purpose used and rare book shop located in the heart of Bigfoot Country, and specializing in Sasquatchiana, among many other interesting things. CALL: 530-629-3076 CONTACT: bigfootbooks@gmail.com