Posted by: Nick Redfern on October 27th, 2012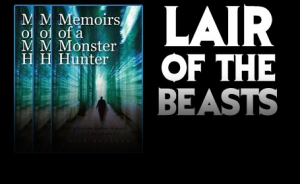 As I note in my latest Lair of the Beasts column at Mania.com:
"Occasionally I get asked: what's the strangest unknown animal lurking in the woods, jungles, or mountain-ranges of our world? Well, first and foremost, there are plenty of them! And, second, each and every one of them is undeniably odd. After all, how else would you describe Bigfoot, the Loch Ness Monster, and the Chupacabras than downright weird? But, here's the thing: some are far, far weirder than others."
And, undeniably, here's one of them…

About Nick Redfern
Punk music fan, Tennents Super and Carlsberg Special Brew beer fan, horror film fan, chocolate fan, like to wear black clothes, like to stay up late. Work as a writer.