Posted by: Nick Redfern on May 5th, 2012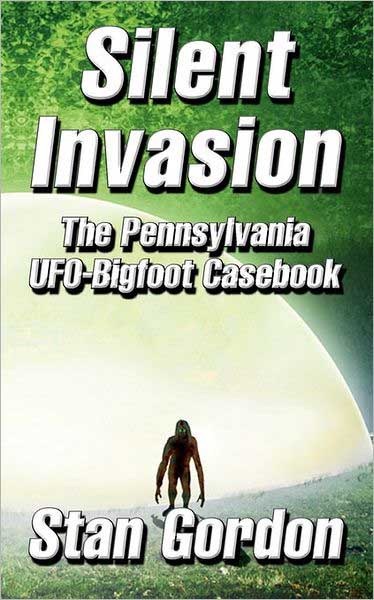 Stan Gordon – author of Silent Invasion – emailed me yesterday with the details of three new, definitively cryptozoological cases recently brought to his attention. They date from November of last year to this very month and the beasts in question are seriously intriguing and weird – just how I like my cryptids!
In the first case, Stan says in part: "…The woman stated to me that it 'shaped into another form.' She thought it was a dark brown color, and looked like a werewolf with a little back hair. She estimated that when it was leaping into the woods, she thought it stood about 9 feet tall…."
As for the second, he notes: "…The oddest physical feature that the witness mentioned to me was that the mouth and eyes were illuminated with, 'a very ominous orange glow'. As the creature flew over a tree at the bottom of the yard and moved off in the distance, the fellow heard a deep-throaty sound, similar to the fog horn on a boat…"
And, regarding the final one, Stan reveals: "…It was between 12:30 and 1:00 am, on the morning of April 23, 2012, when a man heard an odd animal sound coming from outside.The sound was a level growl or screeching sound that he listened to for about five minutes. The sound seemed as though it was just outside the window…"
And if those snippets have caught your attention, you can find the complete story to each right here.

About Nick Redfern
Punk music fan, Tennents Super and Carlsberg Special Brew beer fan, horror film fan, chocolate fan, like to wear black clothes, like to stay up late. Work as a writer.