Posted by: Nick Redfern on September 5th, 2012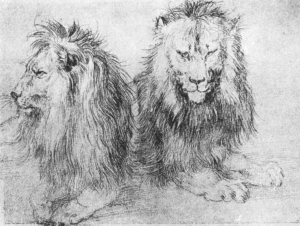 Dr. Dan Holdsworth has a good new post up at On the Track that puts yet another nail in the coffin of the absurd saga of the so-called "Essex Lion."
As Dan notes with regard to a photo doing the rounds that alleges to show the "lion":
"The zoomed image shows a cat lying at the edge of a stubble field. Combine harvester operators normally work the machines with the cutter bar slightly off the ground (repairing sickle-bar cutters is difficult and expensive), leaving about six inches of stubble. The 'lion' pictured there is lying partly flat. Its hindquarters are entirely hidden by the stubble, only the front is visible. Therefore, lying down the hips must only project about six inches or less above the ground, meaning that it is way too small to be a lion, leopard or puma."

About Nick Redfern
Punk music fan, Tennents Super and Carlsberg Special Brew beer fan, horror film fan, chocolate fan, like to wear black clothes, like to stay up late. Work as a writer.