Posted by: Nick Redfern on July 7th, 2012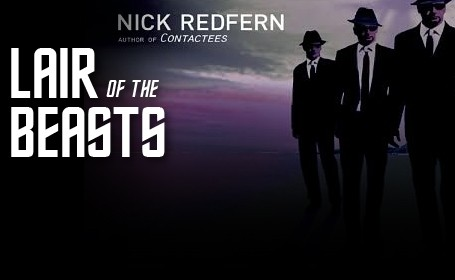 In my latest Lair of the Beasts post at Mania.com, I begin:
"Pretty much everyone has heard of the Men in Black. But: what about Women in Black? And what is their connection to strange creatures? Read on…
"For years, sensational and sinister stories have surfaced from the forests and lowlands of Puerto Rico that tell of a strange and lethal creature roaming the landscape by night and day, while striking overwhelming terror into the hearts of the populace.
"This is not at all surprising since the animal has been described as having a pair of glowing red eyes, powerful, claw style hands, razor sharp teeth, a body not unlike that a monkey, a row of vicious spikes running down the length of its back, and occasionally, and a pair of large and leathery bat-like wings.
"And if that is not enough: the beast is said to feed on the blood of the local animal – and predominantly goat – population, after puncturing their jugular veins with two sharp teeth. That's correct: Puerto Rico has a monstrous vampire in its midst. Its name is the Chupacabras, a term very appropriately meaning Goat Sucker."
But that's not all: what about menacing Men in Black (or even a Woman in Black) and the Chupacabras?

About Nick Redfern
Punk music fan, Tennents Super and Carlsberg Special Brew beer fan, horror film fan, chocolate fan, like to wear black clothes, like to stay up late. Work as a writer.