Posted by: Nick Redfern on July 10th, 2012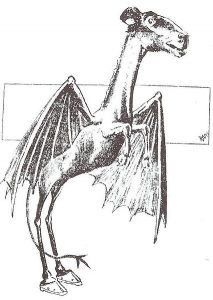 Josh Sanofsky kicks off as follows in a new post at Who Forted?
"Almost everyone who lives in the northeastern United States has heard of the Jersey Devil once or twice. It's one of the most famous early American legends, and one of the most often investigated and sought-after cryptids; the earliest reported encounters with it date back as far as the late 1700s or early 1800s. And as with many legends, there are almost as many different versions of the creature's origins as there have been sightings of it."
This is the first of two posts that promise to provide a good overview of the famous beast.

About Nick Redfern
Punk music fan, Tennents Super and Carlsberg Special Brew beer fan, horror film fan, chocolate fan, like to wear black clothes, like to stay up late. Work as a writer.