Posted by: Nick Redfern on June 4th, 2012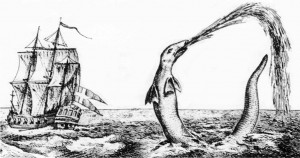 In my latest Lair of the Beasts post at Mania.com – titled "Monsters: Should You Tell?" I begin as follows:
"If, one day, you happen to be in the position of seeing a strange and unidentified creature – whether a Bigfoot, a Loch Ness Monster, a Chupacabra, or one of the many other bizarre beasts that numerous people believe inhabit the dark and mysterious parts of our world – what should you do?"
That's a good question!
As I note in the article, going public does not always benefit the person, no matter how credible they might be.
In the next week or two, I'll do a lengthier post right here that expands on the specific cases in the article and will name both the witnesses and the attackers to whom I'm referring.

About Nick Redfern
Punk music fan, Tennents Super and Carlsberg Special Brew beer fan, horror film fan, chocolate fan, like to wear black clothes, like to stay up late. Work as a writer.