Posted by: Nick Redfern on February 28th, 2014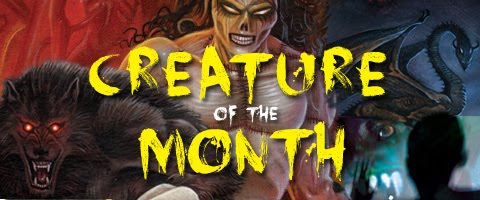 My new Creature of the Month article for New Page Books' blog focuses on a paranormal beast that many assume is one of centuries past, rather than the present. That may not be the case, however…
Welcome to the dark world of the Kelpie…
And here's an extract from the article:
"Paul Bell was a keen fisherman who I met back in early 2001 and who had a remarkable story to relate of truly monstrous proportions. And when I say 'remarkable,' I'm not exaggerating. His summer 1976 encounter, on a pleasant and picturesque stretch of English canal, involved not just one breed of bizarre beast but two.
"The further I dug into the story, however, the more and more convinced I became that the diabolical monsters were actually one and the same – albeit in an acutely strange fashion. If that all sounds very odd, well, it is! Bear with me, however, and all will soon become clear."

About Nick Redfern
Punk music fan, Tennents Super and Carlsberg Special Brew beer fan, horror film fan, chocolate fan, like to wear black clothes, like to stay up late. Work as a writer.