Posted by: Lyle Blackburn on February 1st, 2017
I'm proud to announce the release of my new book, Beyond Boggy Creek: In Search of the Southern Sasquatch. If you're a fan of my work, I'm confident you'll enjoy the new one. Beyond Boggy Creek is undoubtedly the most ambitious of my literary projects to date. It's an in-depth exploration of the history and modern encounters with Sasquatch-like creatures across the southern United States (10+ states to be exact.) I start with some amazing new sightings in the Boggy Creek (Fouke) area and then set out along the creeks, waterways, and rugged terrain of the South to bring you more history, more legends, more evidence, and more spine-tingling accounts of mysterious, man-like creatures.
Fantastic artwork by Claudio Bergamin is featured on the cover, as well as illustrations by others within the book. It also includes numerous photos I've taken along my journeys.  This book stands alone as its own work, so even if you haven't read my previous book, The Beast of Boggy Creek, it won't diminish your enjoyment or understanding. Of course, if you've read The Beast of Boggy Creek it will no doubt enhance the story and offer more perspective on the Southern Sasquatch mystery.
Beyond Boggy Creek is available now in paperback on Amazon and Barnes & Noble. The Kindle, Nook, and eBook versions will follow in a few weeks.  Autographed copies will also be available soon from my Monstro Bizarro online store.
Coming Soon: Beyond Boggy Creek
Back Cover Synopsis
Countless reports from credible individuals suggest that something shocking may be stalking the woods of the southern United States – something massive, bipedal, and covered in hair.  Tales of these Southern Sasquatch creatures – such as the one made famous by the 1972 horror movie, The Legend of Boggy Creek – date back to the very origins of Deep South history and are reported even today.
While Boggy Creek may be the most famous case, the infamous waterway is only the tip of a much broader mystery; one that spills into the surrounding states and beyond.  From Arkansas and Oklahoma down to Texas, over to Florida and all the southern states in between, chilling accounts and compelling evidence indicate that a breed of these mysterious, man-like creatures have been successfully hiding in the shadowy foothills, piney woods, and murky swamplands of these areas.
Join author Lyle Blackburn as he traverses woods and waterways, delves into dusty archives, and interviews a host of credible eyewitnesses in search of one of the South's most enduring mysteries… the Southern Sasquatch.
Back Cover Bio
Lyle Blackburn's research and writing on the subject of Bigfoot has been widely recognized as some of the best in the field of cryptozoology.  His previous books, including The Beast of Boggy Creek and Lizard Man, offer a balanced view of the subject while delivering gripping accounts of this real-life mystery.
Lyle is a frequent guest on radio programs such as Coast To Coast AM, and has appeared on television shows including Monsters and Mysteries in America and Finding Bigfoot.  Lyle and his research have also been featured in the award-winning documentary film, Boggy Creek Monster.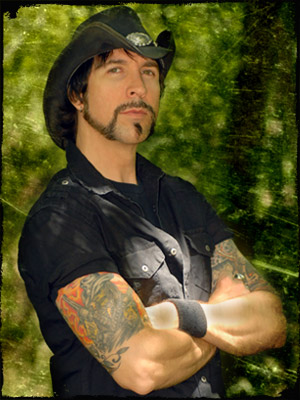 About Lyle Blackburn
Lyle Blackburn's research and writing on the subject of legendary creatures and unexplained phenomenon has been widely recognized as some of the best in the field of cryptozoology. His previous books, including The Beast of Boggy Creek and Momo: The Strange Case of the Missouri Monster, offer a balanced view of the subjects while delivering gripping accounts of real-life mysteries. Lyle is a frequent guest on radio programs such as Coast To Coast AM, and has appeared on television shows such as Monsters and Mysteries in America, Finding Bigfoot, and Strange Evidence. Lyle has also been featured in several award-winning documentary films, including Boggy Creek Monster and The Mothman of Point Pleasant. For more information, visit Lyle's website at: www.lyleblackburn.com