Posted by: Nick Redfern on December 26th, 2012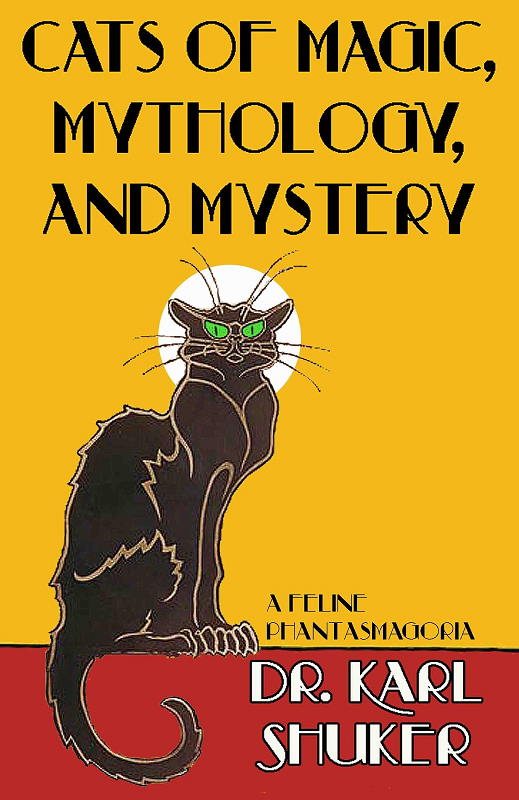 There's a new article from me at Mysterious Universe that begins like this:
"Beyond any shadow of a doubt, one of the leading seekers of strange creatures in the world today is Dr. Karl Shuker, who hails only a couple of miles from where I grew up in central England. But, Karl is not only a fine cryptozoologist. He's an excellent author, too. And, right now, he has a new book out (yep, just in time for Christmas!) that should be of keen interest to anyone and everyone with an interest in strange creatures, folklore, magical tales, and Forteana. Its title: Cats of Magic, Mythology, and Mystery.
"Gathered together for the very first time, and between the covers of one single volume, are countless stories that will astound and intrigue you. Indeed, be prepared to be thoroughly amazed, and totally captivated, by a spellbinding array of truly extraordinary, exceptional cats of every imaginable – and even unimaginable – variety. And it's Britain's CFZ Press – the publishing arm of Jonathan Downes' Center for Fortean Zoology – that we have to thank for publishing Karl's book."
And here's the full post on Karl's new book, which is definitely required reading!

About Nick Redfern
Punk music fan, Tennents Super and Carlsberg Special Brew beer fan, horror film fan, chocolate fan, like to wear black clothes, like to stay up late. Work as a writer.