Posted by: Nick Redfern on October 11th, 2012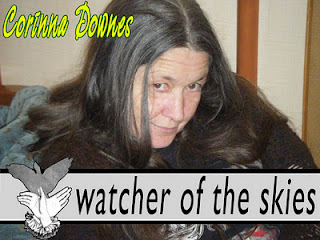 The Center for Fortean Zoology's Jon Downes tells us of his wife, Corinna:
"In an article for the first edition of Cryptozoology Bernard Heuvelmans wrote that cryptozoology is the study of 'unexpected animals' and following on from that perfectly reasonable assertion, it seems to us that – whereas the study of out of place birds may not have the glamour of the hunt for bigfoot, or lake monsters – it is still a perfectly valid area for the Fortean Zoologist to be interested in. So, after about six months of regular postings on the main bloggo, Corinna has taken the plunge and started a 'Watcher of the Skies' blog of her own as part of the CFZ Bloggo Network."
And here's where you can find it…

About Nick Redfern
Punk music fan, Tennents Super and Carlsberg Special Brew beer fan, horror film fan, chocolate fan, like to wear black clothes, like to stay up late. Work as a writer.