Posted by: Nick Redfern on March 13th, 2013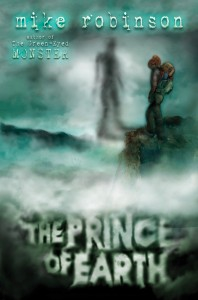 The Prince of Earth is the title of a new novel from Mike Robinson (also the author of Skunk Ape Semester) that deals with the infamous Scottish beast of Ben Macdui, or as some maintain, a "Scottish Bigfoot."
Here's where you can find out all about the book, and here's the blurb from the publisher, Curiosity Quills Press:
"It had come back. It had come back and it was stronger. It's been twenty years. Not again. Not now. Not anytime. In 1988, young American traveler Quincy Redding is trekking across the misty terrain of the Scottish Highlands. She is destined for the infamous peak Ben MacDui, the summit of which soon finds her inexplicably debilitated and at the mercy of a malevolent entity. The book spans twenty years, alternately following Quincy in her 1988 ordeal in Scotland as well as Quincy in 2008, when, as an adult, she begins experiencing abnormalities that threaten her family and her life – phenomena that may be related to what happened all those years ago. As both older and younger Quincy learn more of their situation, and as their worlds further entwine, she becomes increasingly uncertain of the perceived temporality or reality of each period."
Check out this YouTube production on the book too:

About Nick Redfern
Punk music fan, Tennents Super and Carlsberg Special Brew beer fan, horror film fan, chocolate fan, like to wear black clothes, like to stay up late. Work as a writer.