Posted by: John Kirk on February 14th, 2010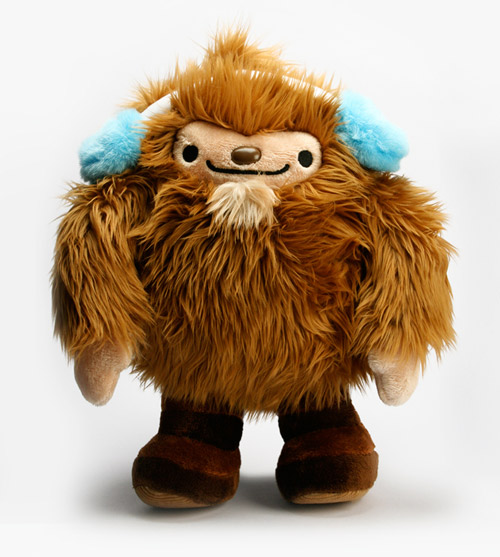 Courtesy International Cryptozoology Museum.
With due respect to the opinions of certain Australian gentleman, Quatchi is a really beloved mascot of which we Canadians are proud. Quatchi represents the BC Sasquatch which has been sighted more than any other Sasquatch in Canada and perhaps more than any other type of bipedal hominid in the Americas.
It is utterly appropriate to have our unofficial provincial animal representing us at these games and we wouldn't have it any other way. If we could add Ogopogo and Cadborosaurus to our mascots that would be perfect, but they will be there another day.
This is a time for the world to come together and enjoy and respect each other at the Vancouver, Richmond and Whistler Olympics games. To disrespect our Sasquatch is utterly unnecessary and I would have expected more sportsmanship from our great Australian friends.
I say three cheers for Sasquatch, Bigfoot, Yowie, Yeren, Yeti, Almas, Kaptars, Nguoi Rung, Ukumar Zupai and all the hairy bipedal hominids of the world. I am sure if they all could somehow get together they would get on way better than homo sapiens ever would.
To the world we in Canada say: Welcome to our country and enjoy yourselves to the hilt. And to our Aussie friends, long may the flag of your boxing 'Roo fly proudly over the Olympic Village. May it do so next to our glorious Maple Leaf.
A proud Canuck (Canadian) and British Columbian,
John Kirk

About John Kirk
One of the founders of the BCSCC, John Kirk has enjoyed a varied and exciting career path. Both a print and broadcast journalist, John Kirk has in recent years been at the forefront of much of the BCSCC's expeditions, investigations and publishing. John has been particularly interested in the phenomenon of unknown aquatic cryptids around the world and is the author of In the Domain of the Lake Monsters (Key Porter Books, 1998). In addition to his interest in freshwater cryptids, John has been keenly interested in investigating the possible existence of sasquatch and other bipedal hominids of the world, and in particular, the Yeren of China. John is also chairman of the Crypto Safari organization, which specializes in sending teams of investigators to remote parts of the world to search for animals as yet unidentified by science. John travelled with a Crypto Safari team to Cameroon and northern Republic of Congo to interview witnesses among the Baka pygmies and Bantu bushmen who have sighted a large unknown animal that bears more than a superficial resemblance to a dinosaur. Since 1996, John Kirk has been editor and publisher of the BCSCC Quarterly which is the flagship publication of the BCSCC. In demand at conferences, seminars, lectures and on television and radio programs, John has spoken all over North America and has appeared in programs on NBC, ABC, CBS, PBS, TLC, Discovery, CBC, CTV and the BBC. In his personal life John spends much time studying the histories of Scottish Clans and is himself the president of the Clan Kirk Society. John is also an avid soccer enthusiast and player.