Posted by: Loren Coleman on November 28th, 2007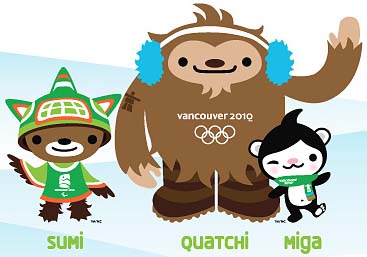 The 2010 Olympics are taking on a decidedly cryptozoological slant with two of their three official mascots being partially based on cryptids.
There is no doubt that the Sasquatch-influenced Quatchi and the weird Bear-Thunderbird-Guardian Spirit Sumi will give us much to ponder as these games get closer.
I especially look forward to seeing what kind of Quatchi cultural and souvenir Sasquatch spillovers these British Columbian events will produce. But why the boots? Doesn't that kind of defeat the fun of leaving big footprints behind?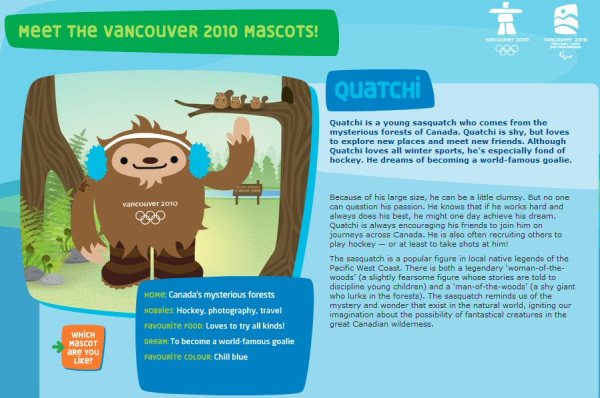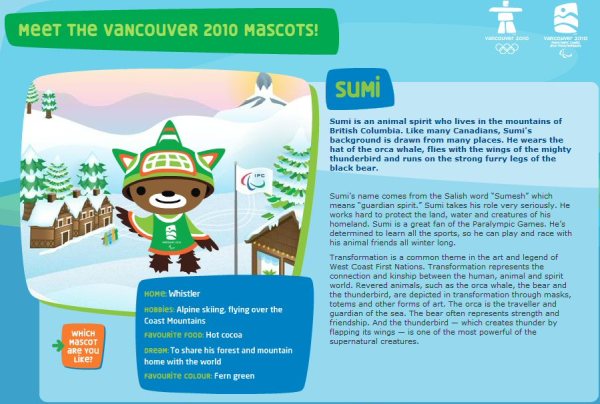 Loren Coleman – has written 5489 posts on this site.
Loren Coleman no longer writes for Cryptomundo. His archived posts remain here at Cryptomundo.