Posted by: Loren Coleman on December 23rd, 2007
Congratulations!

Voters from Cryptomundo appear to have had an impact on the Round 2 polling for "The Seven Fortean Wonders of the World."
The final results for Round 2 are in, and of 151 votes, fully 35% (53 votes) were for "Bigfoot / Yeti."
After the choice of the location of Loch Ness was lost in Round 1, due to neglect on the part of our community, I felt it important for our voices to be heard by voting for the only cryptozoology choice left: "Bigfoot / Yeti." I put out the call and you responded. Thank you!
You did it. It appears many of you, understanding polling, took my advice and only voted for one pick, Bigfoot. (Voting for more than one choice gives votes to others, and ultimately might end in defeat just because you want to make one firm pick and six half-hearted ones.)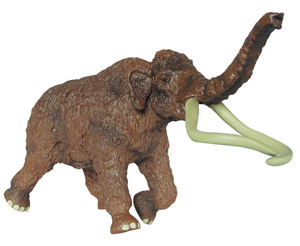 Now comes the final selection process, the mammoth herd storms to the finish, where the remaining 16 are narrowed down to the final 7.
Round Three ~ Voting Closes Friday 28th December 2007
"The Seven Fortean Wonders of the World" will be announced on Tuesday, January 1st 2008.
Stick with one vote, to retain your power. I recommend Bigfoot/Yeti, to keep cryptozoology in as a Wonder much appreciated by Forteans. And all of us!
If you didn't vote during Round 2, you might want to now, because the big guns will be out to defeat "Bigfoot." Have your say, no matter what your pick!
"The Seven Fortean Wonders of the World" – Round 3′s choices are below (we don't have to like our neighbors, but there's no way we are going to be kicked out of the neighborhood and the true legacy of Charles Fort, who first wrote of cryptids):
Bigfoot / Yeti
Oak Island
Crop Circles
Nazca
Rennes le Chateau
Tesla's Devices
Tunguska
Giza
Piri Reis Map
Starchild Skull
Shroud of Turin
Voynich Manuscript
Area 51
UFOs
Stonehenge
Our Lady of Fatima
Vote here. (If you aren't registered there, it takes about 20 seconds.)
Loren Coleman – has written 5489 posts on this site.
Loren Coleman no longer writes for Cryptomundo. His archived posts remain here at Cryptomundo.