Posted by: Loren Coleman on June 7th, 2011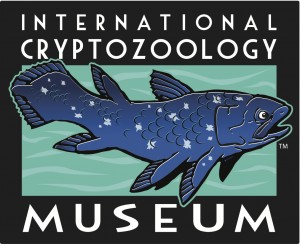 Colleague and associate Nick Redfern, a well-known author of mostly UFO works, unfortunately makes the simple mistake that so many people who are not truly cryptozoological in their thinking make (as noted here). He seems to be reversing definitions, and making "elusiveness" part of what makes a cryptid, a cryptid. Actually, cryptids are only cryptids until their true nature is known, and the fact they are not elusive, but physically known to humans, reveals them, of course, as animals (unless they aren't ~ see here).

Nevertheless, such incredible absolute statements like the following are made by Nick:
"If Bigfoot is just a large, unclassified ape then we would surely have secured the evidence in support of such a scenario by now."
"Every single attempt to secure physical evidence of the monsters in question has ended in nothing but complete failure."
"If there's one thing that all of the many and varied creatures that fall under the banner of Cryptozoology have in common … it's their overwhelming, eerie elusiveness."
Talking of Bigfoot, Nick remarkably says things like: "Footprints vanish in the snow, as if the creature itself has vanished too…."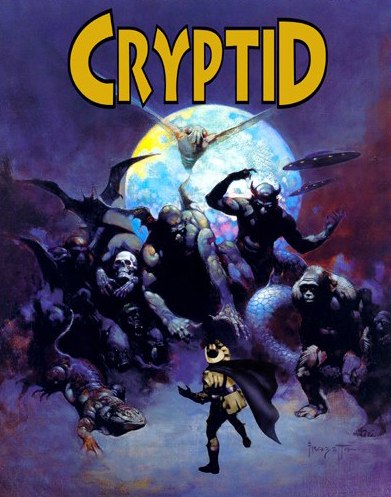 All of this is supernatural myth-making, apparently issuing during this era of frustration.
First of all, former creatures, monsters and cryptids are found all the time and only disappear as "cryptids" from us into Science. We call them "animals," "new species," and "rediscovered genera." Nick makes the same errors committed by a few zoologists who refuse to acknowledge that several newly discovered animals are former cryptids, have been pursued for years, and when found are, mysteriously, forgotten to have been part of cryptozoology.
Elusive? Yes, of course, until found. Footprints do not vanish. Footprints and physical evidence for Bigfoot, for example, are found all the time. Some of this not-so-elusive evidence strongly indicates the animals being pursued, called Bigfoot, Orang Pendek and Yeti that leave hair and fecal samples, are primates. A majority of the sightings, however, are misidentifications, and there is not one bit of supernatural explanation needed to deal with that.
Therefore, when Nick says things like "How do we secure proof that crypto-creatures do exist? The stark reality of the situation is that proof may be impossible to obtain – because there may be nothing tangible to find," he is merely just choosing to ignore the long history of discovered cryptids. He seems to have developed the same form of amnesia as the debunkers, anthropologists, biologists, zoologists, and other commentators who refuse to observe the long history of romantic zoology and cryptozoology, which has resulted in new animal discoveries.
Ivan T. Sanderson taught me well, and I shall never forget his caution to avoid using an intangible to explain a tangible. Nick would do well to examine the logic of his thoughts on this matter, and realize that cryptozoology succeeds all the time, whether people forget about the achievements or not. Nature finds a way to reveal itself, more often than not.
Loren Coleman
Cryptids Are Not Totally Elusive, Actually
Loren Coleman – has written 5489 posts on this site.
Loren Coleman no longer writes for Cryptomundo. His archived posts remain here at Cryptomundo.