Posted by: Loren Coleman on October 31st, 2007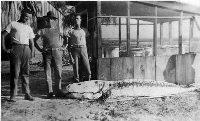 I know what a lot of you do.
Your day sort of starts off slowly, or ends like Sloop in that other Portland. As he says:
So, I've been bored at work and stumbled upon lots of weird websites, like Cryptomundo, Forgetomori…Sloop
Research indicates 63% of you, that's right, you, our audience, are regular visitors to this site. That's encouraging. I'm glad we are saying enough here of interest to keep you coming back.
How involved and visible are we?
It appears someone coined a name to talk about us, obviously including you, the regulars, this week: Cryptomundians.
A blogster at pauljamesog created the word via this simple opening on Monday:
Not to be outdone by random cryptomundians…pauljamesog
So we are Cryptomundians, humm?
What does that mean, in the scheme of things?
Leave your comments below about what you think a good Cryptomundian should be or do. Always reading the blog in the morning? At work? With a cup of tea? Or late at night, as the African lions are roaring in the background? Critically thinking at your lunch about the latest video or blobsquatch posted here? Figuring out what that mystery fish photo might really be? Wondering if Cryptomundo will have the latest new species news before MSNBC?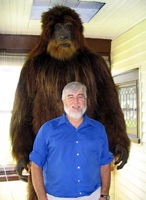 OMG, that photo again, someone in Malaysia is saying. Hey, give me a break. It's a national holiday here. Well, at least in my house.
I wish you all well on this Halloween.
At least this year I'll be home.
Last year, I was flying back from Missouri State University in Springfield, Missouri, where I'd just given a Halloween slide talk during their "Monster Mash." (Yes, of course, I mentioned Momo.) This year, I'll be in Portland.
Ah, better begin a things-to-do list…first, find a manager.
Okay, #2, I have to straighten up the porch in the morning. Eighty people will drop by dark, to ask to come in and pet the Bigfoot.
Later, #3, get a glass of water, as I'm due to be on the radio with Brad Steiger.
#4, win the lottery. Ooops. That's right. I never buy any tickets.
#5, search for some truly interesting stories for today, instead of the usual re-cycled spooky stuff found everywhere….
Yep, it's Halloween and my mind is going fast.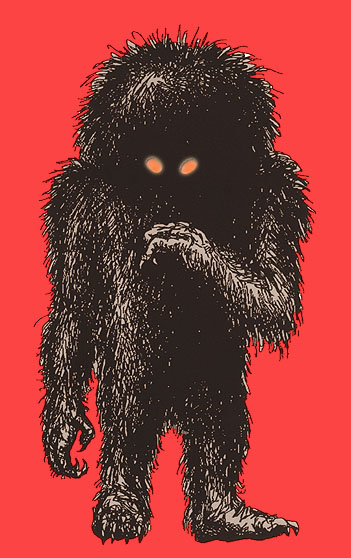 Loren Coleman – has written 5489 posts on this site.
Loren Coleman no longer writes for Cryptomundo. His archived posts remain here at Cryptomundo.