Posted by: Loren Coleman on April 3rd, 2006
How do eyewitness drawings evolve into what we often see in the media?
Take a look at the development of the sketches and illustrations of Momo (the Missouri Monster, a 1972 Bigfoot-like cryptid) from the time of the initial eyewitnesses' attempts to capture what they saw, through the artwork created by later illustrators, some with their own agendas. I have discussed this issue in talks at the Texas Bigfoot Research Group's 2005 conference and at the Bates College's cryptozoology symposium, last October.
In essence, the pure experience of the eyewitness – one that is often diffuse and elementary, filled with questions – begins to quickly take on the artifacts of culture, bias, and possible hypotheses of the investigators and artists. Questions are replaced with filled in spaces and answers that may have nothing to do with the emptiness that is there in the first encounter.
For more on eyewitness sketches at the June-October 2006 Bates exhibition, please click here.
Details about the Momo sighting and another drawing of Momo can be found on pages 50-51 of The Field Guide to Bigfoot and Other Mystery Primates.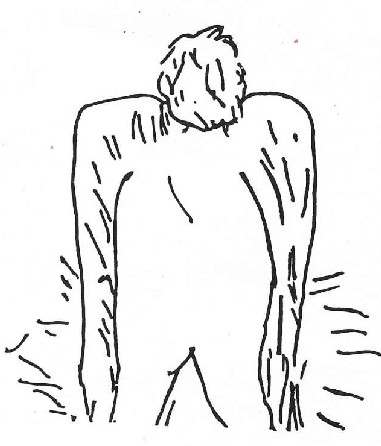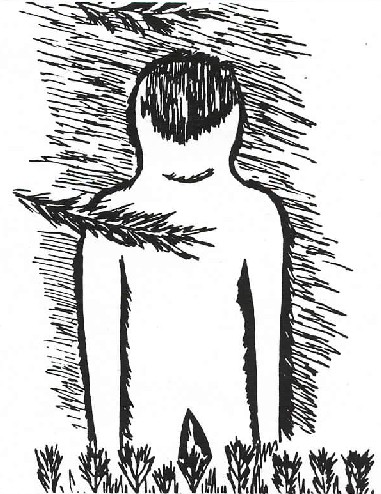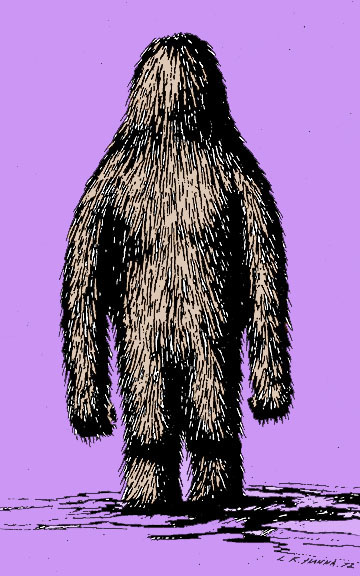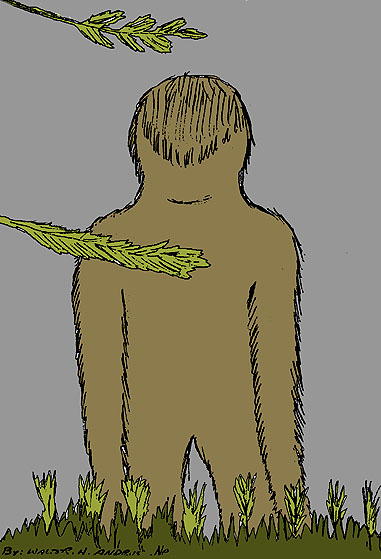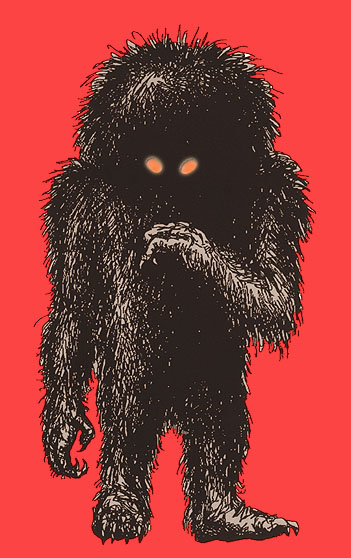 Loren Coleman – has written 5489 posts on this site.
Loren Coleman no longer writes for Cryptomundo. His archived posts remain here at Cryptomundo.