Posted by: Loren Coleman on November 21st, 2010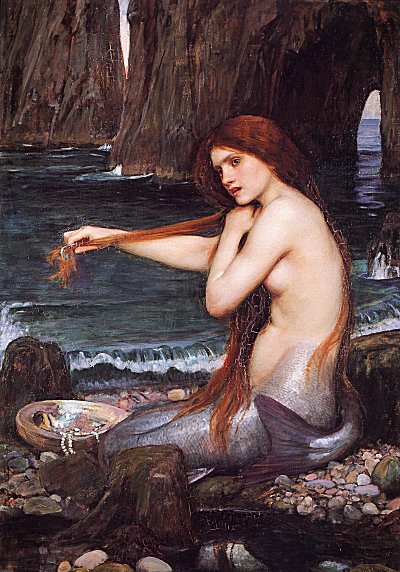 John William Waterhouse's famed Mermaid (1900).
+++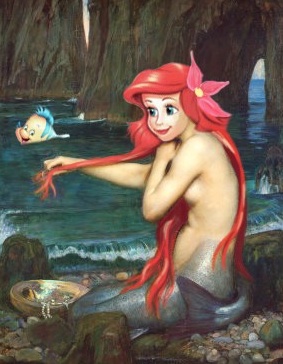 The Disneyization of the Mermaid took place decades later.
+++
But in the 1800s, Mermaids and Mermen were Merbeings to be dealt with, as this old report demonstrates:
Atlas
[London]
July 23, 1826
BERWICK [Northumberland] — . A "gentleman of veracity," in passing along the east coast of [the Isle of] Bute, the other day, saw a mermaid, near Rothsay, and within one yard of the shore. The mermaid was "combing her fine black locks, with the utmost of deliberation, and apparently quite unconscious of the presence of more civilized beings!" Another large sea monster, "having a body resembling that of a man, but with the head of a brute," was disporting himself in the vicinity; but, with greater modesty than the female, or a deeper sense of his unfitness to be so seen, "he disappeared" whenever the veracious gentleman and his companion "came in sight."
Loren Coleman – has written 5489 posts on this site.
Loren Coleman no longer writes for Cryptomundo. His archived posts remain here at Cryptomundo.