Posted by: Loren Coleman on March 23rd, 2011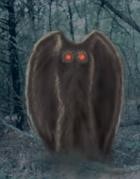 On March 20, 2011, I went out to the TNT area, creeping around near the ruins of a power plant, at dusk. It quickly turned dark, and this is what one experiences when looking into the area (all fenced off nowadays) where Mothman was first seen on November 15, 1966.
http://www.youtube.com/embed/AuzTM-w-Mfw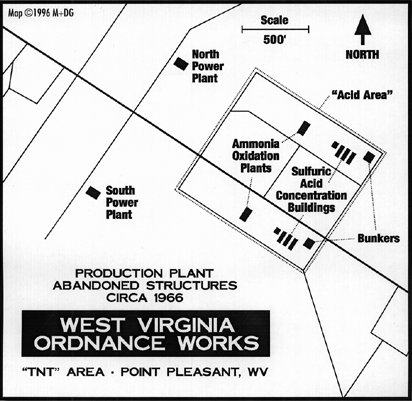 I was in town primarily to tape a segment on Mothman with "William Shatner's Weird or What?"
Visiting with Point Pleasant folks, including other people there for the program, was the big treat. Over the next few days, I'll share a short photo journal of my time there.
First let's visit the Mothman Museum, which is located in downtown Point Pleasant, West Virginia, at 411 Main Street. It is four doors down Main Street from the entrance to the Lowe Hotel (where I stayed).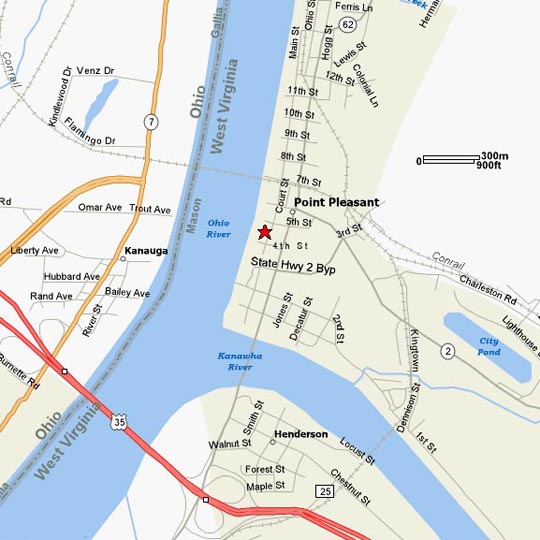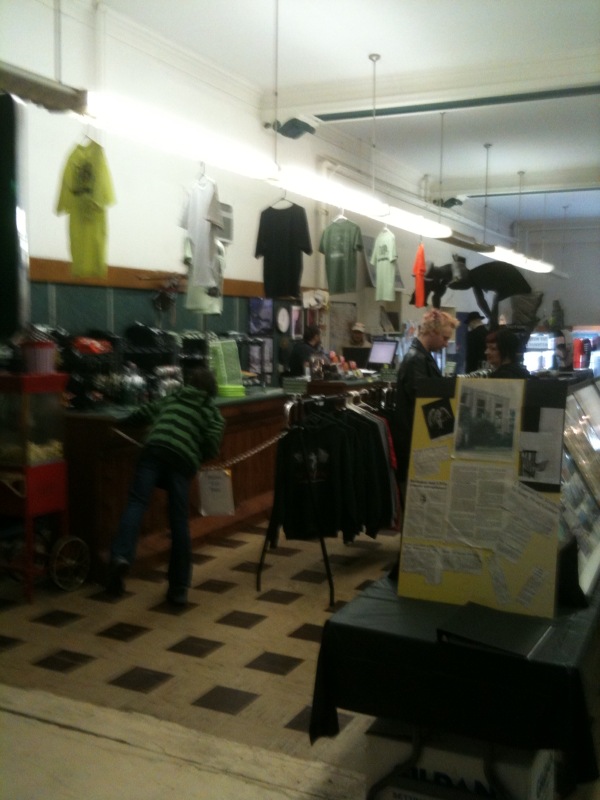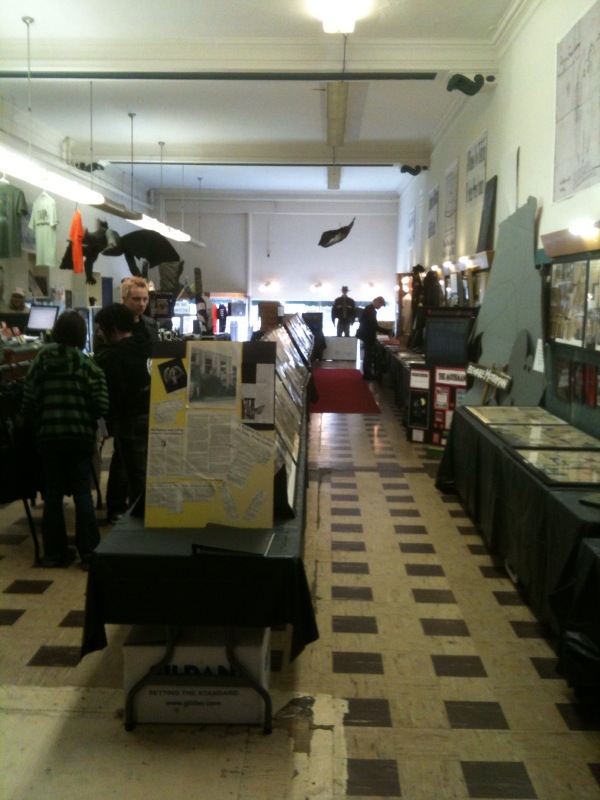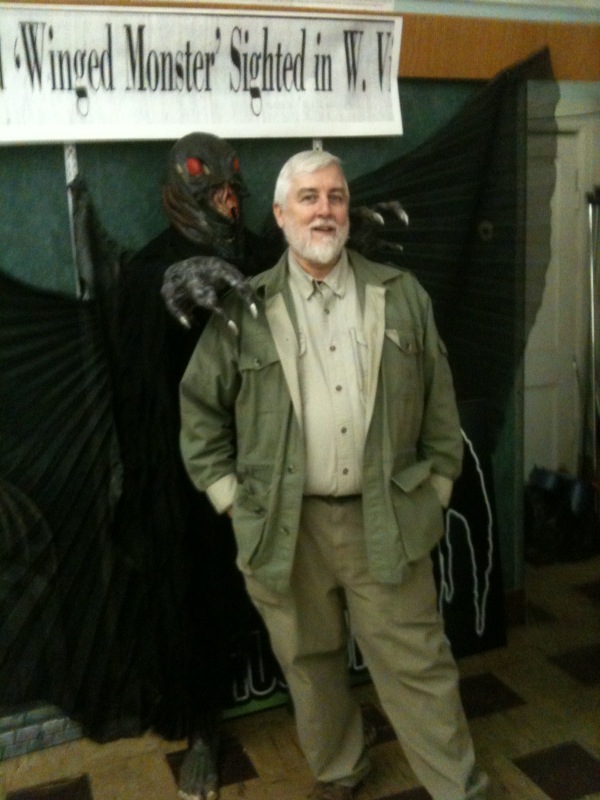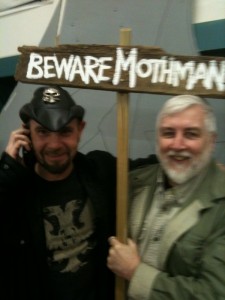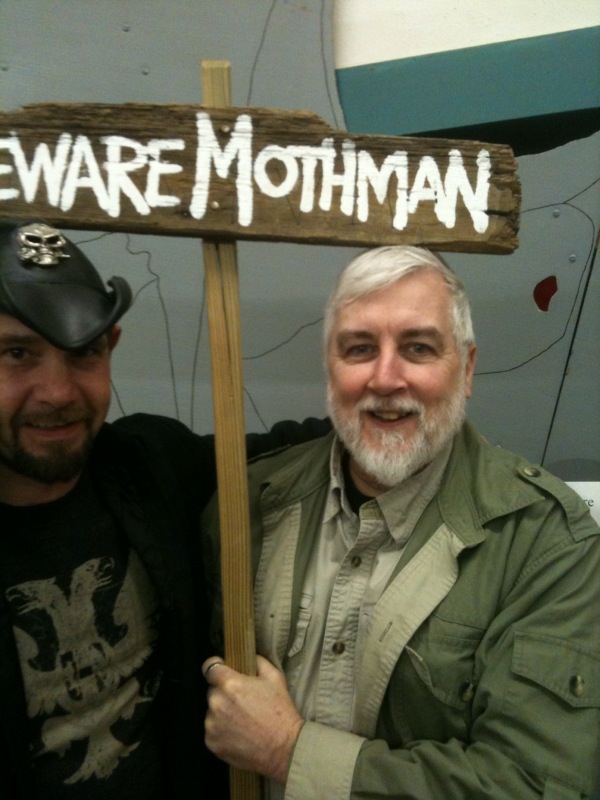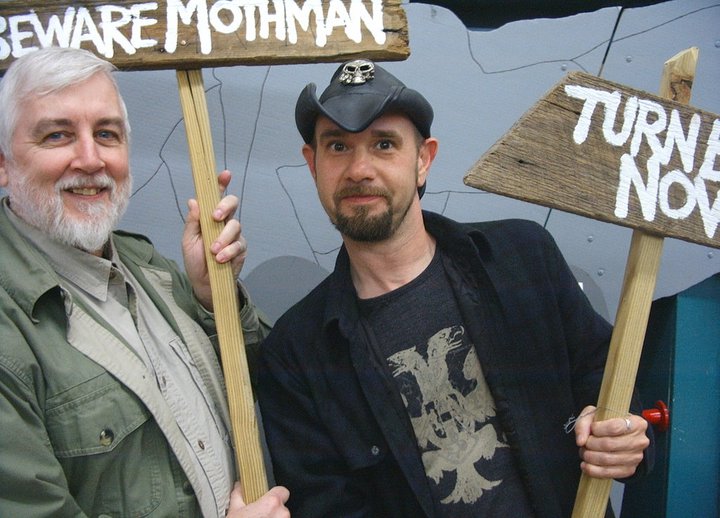 Ken Gerhard (right) and Loren Coleman holding a demonstration at the Mothman Museum.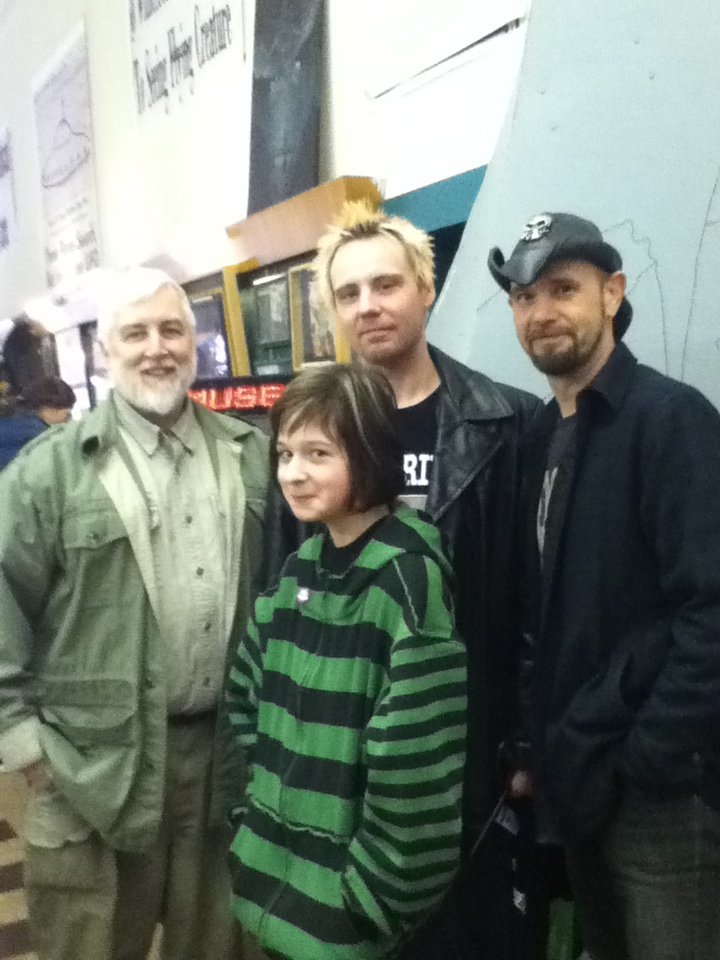 Sierra Walker (in green), Damien Brunk (back), Ken Gerhard (r) and Loren Coleman (l). Photo by Kelly Walker, used with permission.
By a strange coincidence, the floor pattern at the Mothman Museum reminded me of the front entrance rug's floor pattern at my International Cryptozoology Museum. LOL. I enjoyed seeing this museum and got some ideas for enhancements at mine (like the entrance chain!).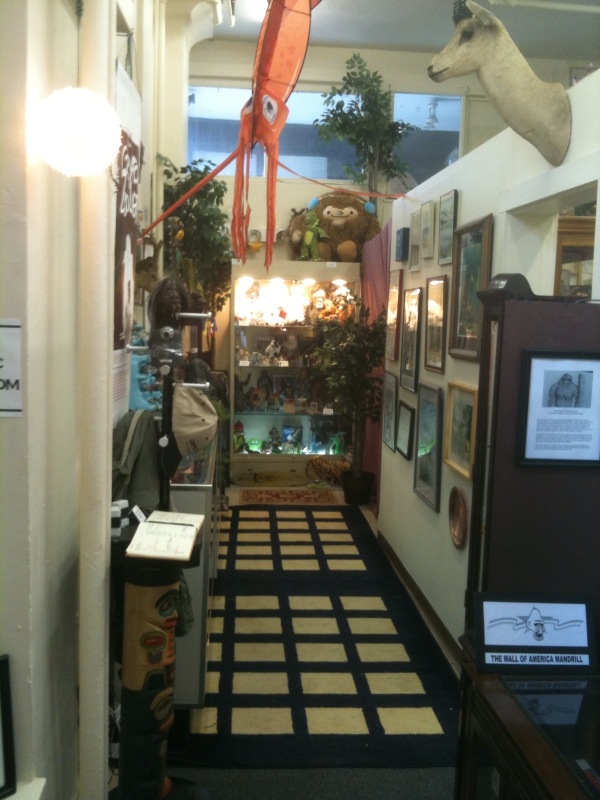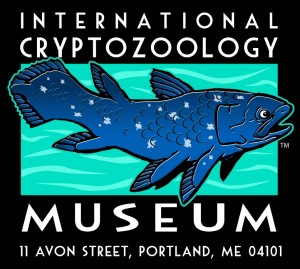 Loren Coleman – has written 5489 posts on this site.
Loren Coleman no longer writes for Cryptomundo. His archived posts remain here at Cryptomundo.