Posted by: Loren Coleman on February 25th, 2006
Ever notice the underlying motif that subtly is to be found in a large majority of Bigfoot photos, demonstrations, recreations, sketches, and drawings? Ah, it developed from the 1967 Patterson-Gimlin footage, anyone would quickly answer, because everyone is just repeating that famed pose of "Patty."
But then think about it for a minute.
There are 952 frames of the 1967 Patterson-Gimlin Bigfoot footage from which to choose. Why did Frame 352 become so famous? What if another frame from that film had been picked and published first? Today it is almost taken for granted that one frame, no. 352 is the most significant by the general public, but isn't it merely that Frame 352 is the most recognized and imitated because someone decided of the 952 this one would make it into the newspaper?
Stop and ask yourself…why? See below, for an illustrated humorous but perhaps serious suggestion as to why this happened.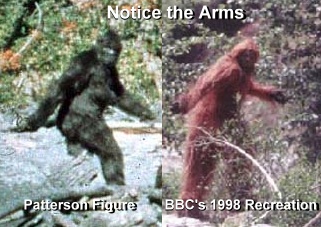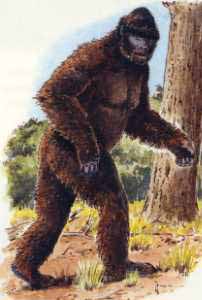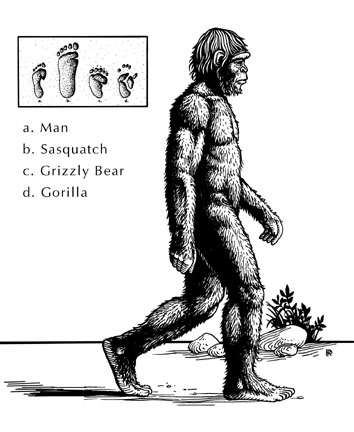 +++++++++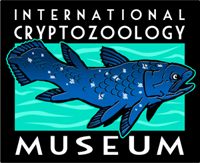 Please, if you can, do…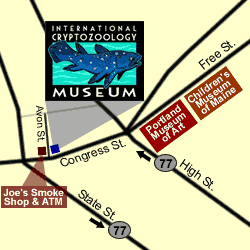 Thank you, and come visit the museum at 661 Congress Street, Portland, Maine 04101.
Loren Coleman – has written 5489 posts on this site.
Loren Coleman no longer writes for Cryptomundo. His archived posts remain here at Cryptomundo.