Posted by: Craig Woolheater on August 27th, 2014
Earlier today, I made a grievous error and confused Yeti believer Sir David Attenborough with his brother, Richard Attenborough.
It was Richard Attenbourough who passed away, not Sir David Attenborough.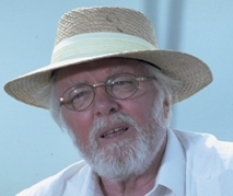 For this I apologize profusely.
As Loren Coleman noted, Richard Attenborough passed away Sunday, August 24, 2014.
Well known as an actor, probably best known for his work in Steven Speilberg's Jurassic Park, Oscar-winning British film director and wildlife expert, it's his brother, Sir David Attenborough, that is a believer in the yeti or Abominable Snowman.
Sir David Attenborough believes there is 'very convincing' evidence that yetis exist.
Speaking on Friday Night With Jonathan Ross, the revered wildlife expert said: 'I'm baffled by the Abominable Snowman – very convincing footprints have been found at 19,000ft.
'No-one does that for a joke. I think it's unanswered.'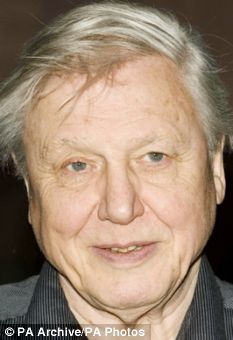 Speaking to Jarvis Cocker at a UKTV 2013-2014 Showcase, Sir David, 87, said he had not given up hope of the creature being real.
He said: "I believe the Abominable Snowman may be real. I think there may be something in that.
"A fossil was found with these huge molars that are four of five times the size of human molars."
Sir David said that the Himalayan forests which cover over 14,000 square miles could easily contain a Yeti.
"If there are some still alive and you walked near their habitat you can bet that these creatures may be aware of you, but you wouldn't be aware of them," he added.
See also:
Sir David Attenborough and the Yeti
Jurassic Park IV
David Attenborough's Monsters
Camera Traps and Bigfoot
'The Yeti May Be Real' Says Sir David Attenborough
Attenborough and the Yeti
About Craig Woolheater
Co-founder of Cryptomundo in 2005. I have appeared in or contributed to the following TV programs, documentaries and films: OLN's Mysterious Encounters: "Caddo Critter", Southern Fried Bigfoot, Travel Channel's Weird Travels: "Bigfoot", History Channel's MonsterQuest: "Swamp Stalker", The Wild Man of the Navidad, Destination America's Monsters and Mysteries in America: Texas Terror - Lake Worth Monster, Animal Planet's Finding Bigfoot: Return to Boggy Creek and Beast of the Bayou.