Posted by: Craig Woolheater on May 24th, 2006
Hot on the heels of the Sci Fi Channel's premiere of the abominable Abominable, previously talked about on Cryptomundo here and here, comes word of another killer Bigfoot movie, Legend of the Sandsquatch.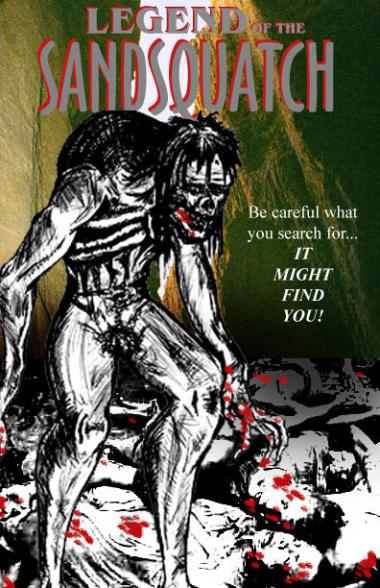 Yes, you read that right; co-writer/FX creator Tom (JOSHUA) Devlin just gave Fango the word and some photos from the new indie chiller LEGEND OF THE SANDSQUATCH. "You've heard of Bigfoot," he says. "And you've heard about the Yeti. Well, what about their long-lost counterpart who took off to the desert? Ah, yes. He's not just a Sasquatch. He's a Sandsquatch."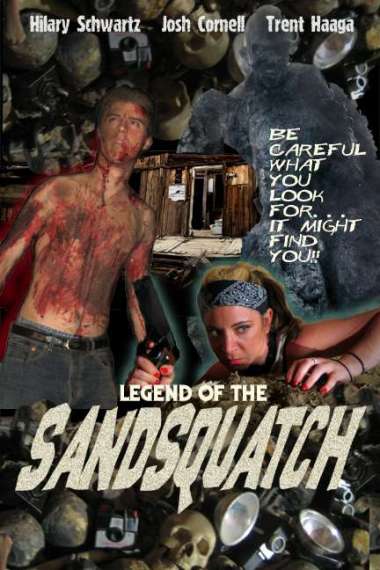 Devlin provides the following synopsis of the movie, which he scripted with director Lola Wallace: "When Sue's grandpa doesn't come home from his annual hunting trip, she decides to go look for him. On her way to Jagged Sands, she runs into an old friend, Garret, and together they begin the search for her missing granddad. With the discovery of a shredded cabin and Grandpa's journal, Sue rounds up her gang of '80s-slasher-film-influenced friends and leads them on a rescue mission—which of course ends in plenty of blood and gore! As the tagline says, 'Be careful what you look for…it might find you!' "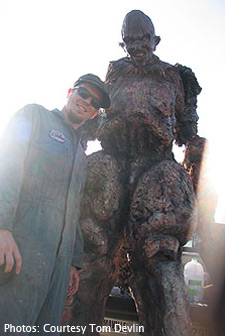 What's a Sandsquatch, you ask? Why, he's the hairless, desert-dwelling cousin of everyone's favorite Gigantopithecus, Bigfoot.
<sarcasm>
From what I've seen so far, I can hardly wait for the premiere.
</sarcasm>
Why can't anyone make a realistic Bigfoot movie? Does every Bigfoot movie have to be filled with blood and gore?
About Craig Woolheater
Co-founder of Cryptomundo in 2005. I have appeared in or contributed to the following TV programs, documentaries and films: OLN's Mysterious Encounters: "Caddo Critter", Southern Fried Bigfoot, Travel Channel's Weird Travels: "Bigfoot", History Channel's MonsterQuest: "Swamp Stalker", The Wild Man of the Navidad, Destination America's Monsters and Mysteries in America: Texas Terror - Lake Worth Monster, Animal Planet's Finding Bigfoot: Return to Boggy Creek and Beast of the Bayou.