Posted by: Lyle Blackburn on June 17th, 2020
I'm proud to present my new book…
Sinister Swamps: Monsters and Mysteries from the Mire
Join me on another exciting journey as I examine legends and sighting reports of strange phenomenon in some of North America's most notorious swamplands.
With cover art by Claudio Bergamin
Strange Legends and Startling Encounters!
Cryptids • Ghosts • Spook Lights • Missing Persons • Lost Villages • and more.
Order an autographed paperback here: www.monstrobizarro.com
Order Amazon paperback or Kindle (ebook) here: www.amazon.com/dp/1734920602
Thanks for your support!
SYNOPSIS:
When it comes to iconic landscapes, nothing can rival the ominous allure of a swamp. Within these haunting domains of moss-draped trees and brackish waters lurks some of nature's finest work, along with some of the most compelling mysteries and spooky legends the world has ever known. From reports of unknown beasts, ghostly figures, and spook lights to tales of missing persons, lost planes, and witches, swamps inevitably ooze with intrigue as they offer a glimpse into a primordial past that may well reflect our very origin.
For the last decade, noted author and adventurer Lyle Blackburn has delved into the world of swamps, collecting reports of strange phenomena and boating through their bubbling backwaters to seek the truth behind the fascinating tales. Do monsters, ghosts, and other bizarre entities truly exist in these unique and primitive regions? Find out by joining Blackburn's eerie exploration as he parts the mossy curtains to expose the sinister secrets within some of North America's most notorious swamplands.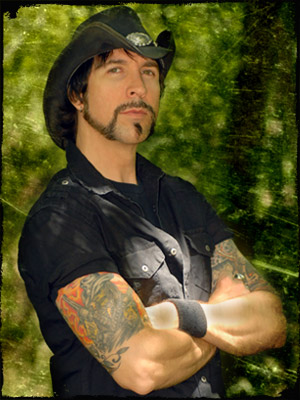 About Lyle Blackburn
Lyle Blackburn's research and writing on the subject of legendary creatures and unexplained phenomenon has been widely recognized as some of the best in the field of cryptozoology. His previous books, including The Beast of Boggy Creek and Momo: The Strange Case of the Missouri Monster, offer a balanced view of the subjects while delivering gripping accounts of real-life mysteries. Lyle is a frequent guest on radio programs such as Coast To Coast AM, and has appeared on television shows such as Monsters and Mysteries in America, Finding Bigfoot, and Strange Evidence. Lyle has also been featured in several award-winning documentary films, including Boggy Creek Monster and The Mothman of Point Pleasant. For more information, visit Lyle's website at: www.lyleblackburn.com