Posted by: Nick Redfern on October 15th, 2012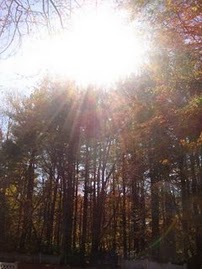 Large black cats, a Bigfoot-like creature, and something strange in the water: they have all been in residence on Britain's mysterious Cannock Chase, about which I say in my new Mysterious Universe article on this very subject:
"A large, forested plateau that borders the Trent Valley to the north and the West Midlands to the south, the huge and picturesque Cannock Chase has been a consistent feature of the Staffordshire, England landscape for near-countless generations. Following an initial invasion of Britain way back in A.D. 43, Roman military forces headed in a southerly direction to what is now the town of Cannock and along a major and historic Roman road that, today, is called Watling Street. The surrounding countryside was a widespread, tangled mass of forest even in those early times, as can be perfectly demonstrated by the Romans' name for the area back then: Letocetum, or, in modern and far more atmospheric terminology, the Grey Woods."

About Nick Redfern
Punk music fan, Tennents Super and Carlsberg Special Brew beer fan, horror film fan, chocolate fan, like to wear black clothes, like to stay up late. Work as a writer.