Posted by: Nick Redfern on November 22nd, 2012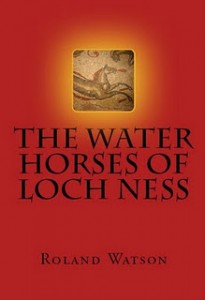 "Back in March 2012, I constructed a bibliography of the Loch Ness Monster detailing all the publications I was aware of on Nessie. That total came to fifty four books and booklets but since then I have picked up on more books of varying character which I would like to bring to your attention."
Those are the opening words to a new post from Glasgow Boy at the Loch Ness Mystery blog. And here's the additional titles that GB comments on.
For those who may be wondering if they own all the published books on Nessie (or not), then both GB's new and original posts (linked in the opening paragraph above) are well worth checking out!

About Nick Redfern
Punk music fan, Tennents Super and Carlsberg Special Brew beer fan, horror film fan, chocolate fan, like to wear black clothes, like to stay up late. Work as a writer.