Posted by: Nick Redfern on September 16th, 2012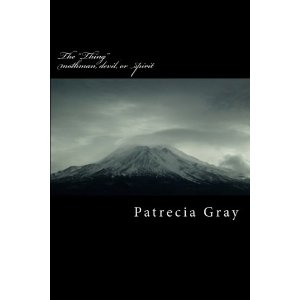 I was alerted to this book only just this morning, so I haven't seen it yet. But, as it appears to be about Mothman, I figured I'd post the info at CM. Its title is The Thing: Mothman, Devil or Spirits, and it's written by Patrecia Gray.
About the book, we're told…
"The expected target reader would most likely be ghost hunters, those interested in the spirit world, mysterious events, the devil, religion, and those who search to differentiate truth from phantasm. Many reliable, common people saw the 'Thing.' What, or who else inhabits our earth? We do have a reliable source of truth, which informs those who are ready to believe."

About Nick Redfern
Punk music fan, Tennents Super and Carlsberg Special Brew beer fan, horror film fan, chocolate fan, like to wear black clothes, like to stay up late. Work as a writer.