Posted by: Nick Redfern on June 30th, 2013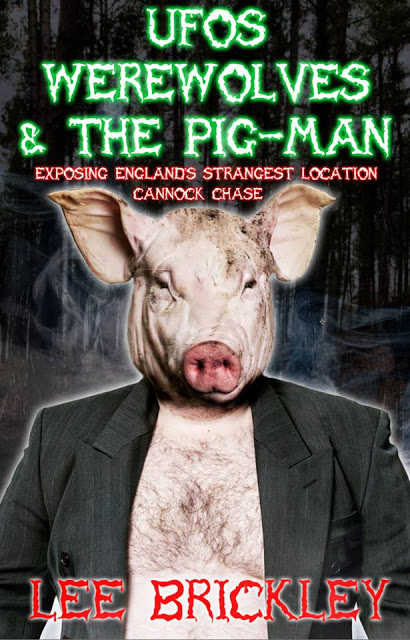 If you're interested in the cryptozoological mysteries of Britain's Cannock Chase (and there are a lot of them!) check out the forthcoming book from Lee Brickley: UFOs, Werewolves & The Pig-Man: Exposing England's Strangest Location: Cannock Chase.
Here's what Lee has to say:
"The last few months have been incredibly busy for me, I've written, edited and formatted my first book which I can now announce will be published on July 22nd . So, I thought it was about time for me to release the eye-catching front cover, designed by my good friend David Reeves. I really can't thank David enough for his time and effort – cheers mate.
"As one chapter of my life draws to it's inevitable close I feel endlessly optimistic about whatever the future holds. Writing a book is no easy task, but the entire process has been a total pleasure for me. I'd like to take some time out to thank all the people who have offered their help and support. So a massive thank you to Nick Redfern, Brad Steiger, Timothy Green Beckley, Tim Swartz, Colin Hall, and perhaps most importantly: the people of Cannock Chase for sharing their stories, without you this book would never have been written."
And here's the rest of Lee's post. As someone who has written about the Cannock Chase in my own books, this is a new release I'm definitely looking forward to reading!

About Nick Redfern
Punk music fan, Tennents Super and Carlsberg Special Brew beer fan, horror film fan, chocolate fan, like to wear black clothes, like to stay up late. Work as a writer.