Posted by: Loren Coleman on December 9th, 2009
Top Ten 2009 Cryptozoology Deaths
by Loren Coleman, author, Tom Slick: True Life Encounters in Cryptozoology.
Who did we lose this year in the field of cryptozoology?
The following is a roundup of ten intriguing personalities in cryptozoology, all who died in 2009. It includes seekers, chroniclers, eyewitnesses, one skeptic, and even those who changed popular culture, regarding cryptozoology. Two individuals are most associated with the Loch Ness Monsters, four with Bigfoot-type creatures, one with Lizardman, one with a cryptofictional Lake Monster, and two with Mothman.
=========================
January 2009
James E. Colvin, Loch Ness Monsters Seeker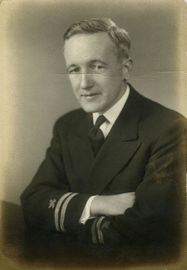 James Colvin, (pictured above, in the US Navy, 1943), 96, who was the director of two expeditions in search of the Loch Ness Monster for World Book Encyclopedia, died of natural causes, on January 4, 2009, in Greenville, South Carolina. He had lived for many years in the Chicago, Illinois, area, having worked for Encyclopaedia Britannica as director of public relations, before going to World Book Encyclopedia. Colvin was one of the three founders of the Great Books Foundation.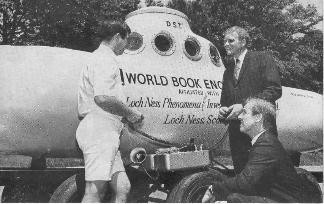 The Loch Ness launch in July 1969 of the World Book Encyclopedia Expedition's Viperfish, involved minisub builder Dan Scott Taylor, Dr. Roy Mackal of the University of Chicago, and Harry Reucking, Vice President of the World Book Encyclopedia. James Colvin ran the operation from Chicago. Colvin retired in 1972, and then moved to the Carolinas (the home of Dan Scott Taylor who planned a Loch Ness minisub return in 1999, which was later canceled).
=========================
January 2009
Kim Manners, Cryptozoology Terminology Groundbreaker

Kim Manner was born in 1950 and passed away on January 25, 2009. Manners may be remembered globally as the director of "The X-Files" series, but, in my mind, he will always have the distinction of being the director who steered the first uttering in history of the word "Cryptozoology" on a science-fiction television program.
Manners directed "Quagmire," which first aired May 3, 1996, on Season 3, Episode 22 of "The X-Files."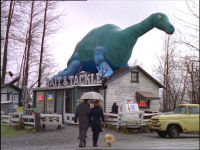 The plot concerned some mysterious deaths and disappearances reported near a lake in a small town in Georgia. That freshwater body of water was (purposedly) named Heuvelman's (sic) Lake and agents Mulder and Scully are called in to investigate. With the local legend of a killer Lake Monster ("Big Blue") being told among the locals, the agents soon found evidence of a cryptid, disappearing frogs, vanishing people, and a giant crocodilian. The episode has a riveting debate between the agents, as they are standing on rocks in the water, in which the term "cryptozoology" is used. The ending has a definitely pro-cryptozoology teaser. This episode marked the final appearance of Scully's dog, Queequeg, too.
Manners directed the script written by Kim Newton & Darin Morgan (uncredited). Other "X-Files" episodes of interest to cryptozoo-minded fans directed by Manners include "Humbug," "War of the Coprophages," and "Field Trip."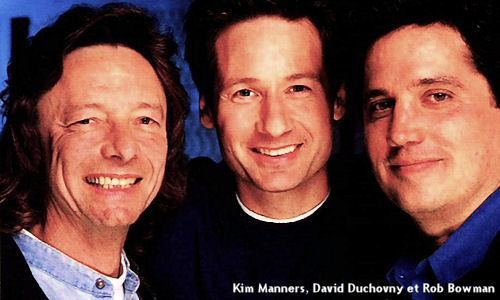 =========================
February 2009
Joseph Neminich, Bigfoot Eyewitness
Joseph Neminch, 58, a Pennsylvania Bigfooter, died on February 6, 2009, at his Johnstown home (the one in which he was born on June 22, 1950). In July 1994, Neminich and a friend, Tom Johnson, saw a dark brown, barrel-chested Bigfoot on Route 422, between Revloc and Colver (old mining towns, with a mirror reversal of names). He became involved in the field due to his experience, and was interested in trying to track them down.
=========================
March 2009
Marcella Bennett, Mothman Eyewitness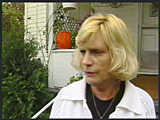 Marcella S. Bennett, 69, of Gallipolis, Ohio, died Sunday, March 1, 2009 at Holzer Medical Center in Gallipolis. She reportedly had most recently been living in Point Pleasant, West Virginia. She was born on August 19, 1939, in the area and grew up there.
Bennett was the focus of the often-repeated Mothman incident of November 16, 1966. This is frequently called the "second sighting" of Mothman, with the Scarberry and Mallette sighting the night before being called the "first," even though today we know there were earlier encounters.
On November 16, 1966, rumors circulated that several armed local residents combed the area around the TNT plant for signs of Mothman.
Then, at about 9:00 p.m., on November 16, 1966, Raymond Wamsley, 19, his wife Cathy Wamsley, 18, and Marcella Bennett, 21, carrying her infant daughter Tina (sometimes written as "Teena" by the media), along with other family members, were finished visiting the Ralph Thomas family and returning to their car. Mr. and Mrs. Ralph Thomas lived in a bungalow among the igloos (concrete dome-shaped dynamite storage structures erected during WW-II) near the TNT plant. The igloos were now empty, some owned by the county, others by companies intending to use them for storage. It was when the Wamsleys-Bennetts were leaving that they disturbed something on the Thomas property along White Church Road.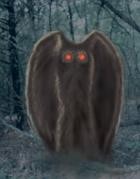 The figure appeared behind their parked vehicle and reportedly, in some accounts, then went on the Thomases' porch and roof.
"It rose up slowly from the ground. A big, gray thing. Bigger than a man, with terrible, glowing, red eyes," reported Marcella Bennett, who screamed, and panic-stricken, dropped her baby and fell to the ground in shock. The incident is famous for the fact that when Bennett saw it, she was so startled she fell on her baby. Bennett's remark about Mothman's "terrrible, glowing, red eyes" is a frequently quoted description.
As the thing unfurled its huge wings, Raymond Wamsley snatched up the child and herded the witnesses back to the safety of the house, where they were let in by Ricky Thomas, 15, and sisters Connie and Vickie. While Wamsley went to phone the police, the creature seemed to have shuffled along behind the group, coming onto the porch and peering in at them through the window. The unknown bird-like animal vanished by the time the police arrived.
Marcella Bennett was so traumatized that she eventually sought medical attention. They honestly shared their encounter to local authorities and news people, as they wished to warn others.
After the sighting, and then after the turn of the 21st Century, the growing fame of the Mothman incidents had researchers rediscovering Marcella Bennett. But more recent years would find Bennett visited with tragedy after tragedy.
=========================
May 2009
Michael Dennett, Bigfoot Skeptic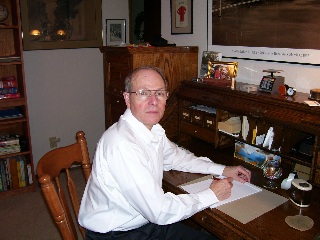 "The bottom line is, they don't have a body," said Michael Dennett in 2003, in an oft-quoted comment.
Well-known skeptic and debunker Michael R. Dennett died on May 2, 2009, in Des Moines, Washington State, due to leukemia. He was only 59 years old. The sales manager of an electrical equipment company, Dennett had been an amateur investigator for over twenty-five years. His first feature length article was published in the Skeptical Inquirer in 1981. He was involved with the Committee for the Scientific Investigation of Claims of the Paranormal, and later, with their name change, became a Committee for Skeptical Inquiry Scientific and Technical Consultant. He wrote the cover story for the Spring 1989 issue of the Skeptical Inquirer, about claims made in Newsweek Magazine regarding evidence for Bigfoot. Dennett grew mostly to be known for his Bigfoot-related articles, such as "Abominable Snowman Photo Comes to Rocky End," and "Bigfoot Evidence: Are These Tracks Real?", both published in issues of Skeptical Inquirer.
=========================
June 2009
Chris Davis, Lizardman Witness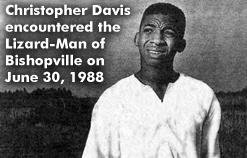 On June 17, 2009, Chris Davis, 37, was shot to death. Investigators say the killing was likely a home invasion, and the gunmen were identified as a 19-year-old and a 22-year-old. Investigators say Davis was targeted in a drug-related incident in Sumter County, South Carolina, where he had only recently moved. Few involved in cryptozoology can forget the shy young man who would find himself in the limelight after he came forth to say, yes, he'd seen a bipedal reptilian creature in South Carolina. Davis became an international celebrity at the age of 16 when he reported the first sighting of the legendary Lizard Man of Lee County. Former Lee County Sheriff Liston Truesdale told the media that "there would be no Lizard Man without Davis."
=========================
June 2009
Ed Patrick, Bigfoot Hunter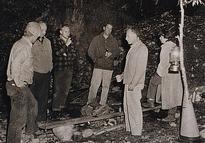 The original personnel of the Pacific Northwest Expedition, Bluff Creek, California (November 1959), included, from left to right, Ed Patrick, Tom Slick (co-sponsor), René Dahinden, Kirk Johnson, Jr. (co-sponsor), Bob Titmus, and Tom's secretary, Gerri Walsh. Taking the photograph, and also at the campsite as a member, was John Green.
One of the founding fathers in Bigfootry, Ed Patrick formally of Redding and Hoopa, California, passed away on June 19, 2009. A key but often forgotten figure in the early history and beginnings of Bigfoot/Sasuquatch investigations, Ed Patrick died in Wonewoc, Wisconsin at the age of 83, after a lengthy illness. Wonewoc, the location of Patrick's relatives, is a village in Juneau County, Wisconsin, along the Baraboo River. Patrick, by coincidence, frequented Alaska, the state more associated with the name Juneau, where he loved to go hunting and had a stepdaughter and step grandchildren. Ed Patrick was born December 18, 1925, in Summit Township, Wisconsin.
Ed Patrick shared in a pivotal role in the first public debut of "Bigfoot" in California in October, 1958. At the time of sightings and finds of large footprints by a road crew of a large hairy hominid along Bluff Creek, Patrick's friend, Bob Titmus, owner of a taxidermy shop in nearby Redding, became interested in the incidents. It would be Titmus who supplied another old friend, construction worker Jerry Crew with the plaster-of-Paris and the instructions for using it that enabled Crew to make his famous cast of one of the 16-inch prints being found on the newly built dirt road above Bluff Creek, in the northwest corner of the state.
A few weeks later, on November 2, 1958, Bob Titmus and his hunting and tracking associate Ed Patrick overturned the notion that "Bigfoot" was, as John Green characterized it, "a freak individual, by finding and casting distinctly different 15-inch tracks on a sandbar beside Bluff Creek."
Those tracks were not in soft dirt like those on the road, but in hard-packed wet sand, yet they averaged an inch in depth. The casts that Titmus and Patrick made then were followed up a year later with very similar ones being found on the same sandbar.
Due to the finding of those November 1959 Bluff Creek prints, Texas oil millionaire Tom Slick was drawn into the search, as I detail in my book on the man behind funding those beginning quests for Abominable Snowmen, Sasquatch and Bigfoot.
Ed Patrick became one of the most trustworthy and steady members of a small group of early Bigfooters involved in the Tom Slick-sponsored "Pacific Northwest Expedition," formed in 1959.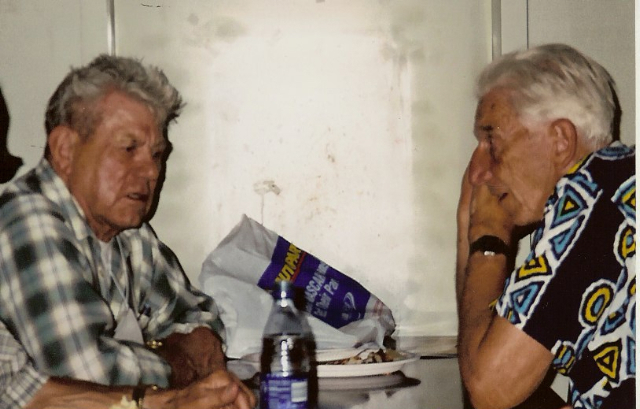 Ed Patrick and John Green, September 2003, Willow Creek, California. Photo courtesy Daniel Perez.
=========================
July 2009
John A. Keel, Mothman Chronicler

John Alva Keel, 79, the one individual most tied to the story of Mothman in the mind of the general public, professionally a writer and journalist, died in 2009. Keel, who lived most of his life in New York City, passed away on Friday, July 3, 2009, at Mount Sinai Hospital in New York City, after some months between a nursing home and his Upper West Side apartment.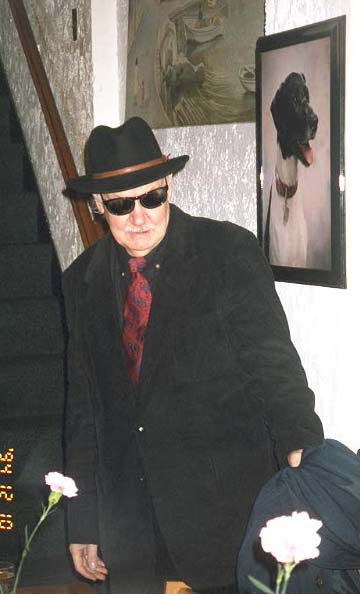 Born Alva John Kiehle in upstate New York on March 25, 1930, John Keel began writing at a young age. In his 1957 book, Jadoo, Keel told of tracking a Yeti, an Abominable Snowman, in the jungles of Asia. His Strange Creatures from Time and Space (1970) contained his early Fortean cryptozoology thoughts, and then in 1975, Keel's The Mothman Prophecies, appeared. The well-known account of his 1966-1967 investigation of sightings of the Mothman, a "winged weirdie" reported in and around Point Pleasant, West Virginia became a popular title. The making of his book into the Mark Pellington-directed 2002 film, starring Richard Gere, Laura Linney, Alan Bates, and Debra Messing, raised Keel's name to Hollywood celebrity status.
In 1994, John A. Keel is shown at a birthday celebration held in his honor among a few of his close Fortean friends. Pictured are J. Antonio Huneeus, Keel, and Loren Coleman. Photo by Patrick Huyghe.
=========================
November 2009
Robert Rines, Loch Ness Monsters Seeker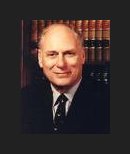 Robert H. Rines, 87, was well-known as a tireless seeker of the cryptids termed the Loch Ness Monsters and Nessies. He died on Sunday, November 1, 2009, at his Boston home, surrounded by his family, of a heart attack. Rines was many things: father, husband, lawyer, inventor, seeker, college founder, music lover, and more. He also was a 37 year veteran of hunts for the Loch Ness Monsters. Rines saw a cryptid in Loch Ness near the beginning of his days of interest in the creatures. On June 23, 1971, Robert H. Rines and his wife Carol watched a 20-foot-long hump moving in Urquhart Bay. Rines also took underwater photographs of what he felt were Nessies, in the 1970s. His Academy of Applied Science gave grants for Loch Ness Monster expeditions and Bigfoot hunts.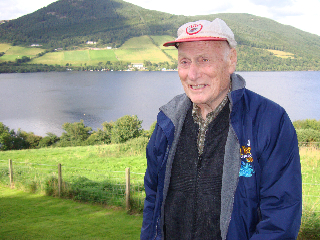 Robert Rines is shown as he appeared on MonsterQuest, earlier in 2009.
=========================
November 2009
Sallie Ann Clarke, Lake Worth Monster Chronicler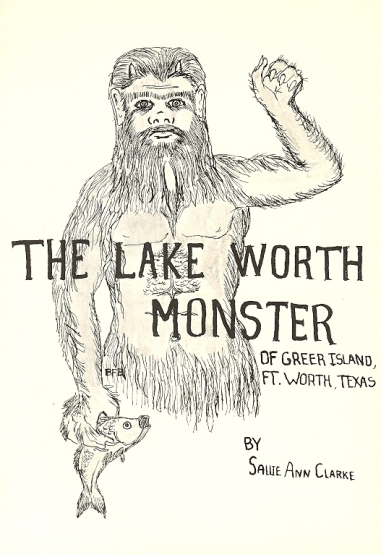 Sallie Ann Clarke, 80, died November 3, 2009, at Benbrook, Texas, as a result of declining health brought on by a series of strokes. Clarke was a researcher and chronicler of the 1969 "Lake Worth Monster" or "Goatman" of Texas. Clarke wrote a book in 1969, with the creature's name as the title, a book that she admitted years later was partially fictional. She wrote it before her own experiences. Sallie Ann Clarke, who saw the "Lake Worth Monster" three times, changed her view of the creature from something lighthearted to a bit more serious in her mind, she told the media in her later years.
=========================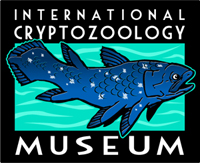 661 Congress Street, Portland, Maine 04101.
For more museum information, see here, here and here.

About Loren Coleman
Loren Coleman is one of the world's leading cryptozoologists, some say "the" leading living cryptozoologist. Certainly, he is acknowledged as the current living American researcher and writer who has most popularized cryptozoology in the late 20th and early 21st centuries. Starting his fieldwork and investigations in 1960, after traveling and trekking extensively in pursuit of cryptozoological mysteries, Coleman began writing to share his experiences in 1969. An honorary member of Ivan T. Sanderson's Society for the Investigation of the Unexplained in the 1970s, Coleman has been bestowed with similar honorary memberships of the North Idaho College Cryptozoology Club in 1983, and in subsequent years, that of the British Columbia Scientific Cryptozoology Club, CryptoSafari International, and other international organizations. He was also a Life Member and Benefactor of the International Society of Cryptozoology (now-defunct). Loren Coleman's daily blog, as a member of the Cryptomundo Team, served as an ongoing avenue of communication for the ever-growing body of cryptozoo news from 2005 through 2013. He returned as an infrequent contributor beginning Halloween week of 2015. Coleman is the founder in 2003, and current director of the International Cryptozoology Museum in Portland, Maine.