Posted by: Steve Kulls on August 16th, 2014
Yes back to Chautauqua Lake this year for the weekend of October 24th –26th.
Different format and lineup this year, sans me of course, and we will be bringing Vermont Researcher Frank Siecienski (also who nabbed the Vt. Trail Cam Photo in 2010). Other speakers TBA as soon as I hear confirmation.
Things are in the works so I will try to get them to you as fast as possible.
Meanwhile event organizer Peter Weimer once again is trying to petition the State and Federal governments to offer protection to the yet to be discovered species as a precaution. That petition can be found here and I encourage all to sign and add their name to the ever growing list of people calling for protection of the species.
A brief sidebar…
For the conference "poo-pooers" out there note, the speakers in this conference are not being paid for their appearance, only certain expenses are being covered.
We do this because we love to talk all things Bigfoot / Sasquatch meet and greet other researchers and most of all hear more encounter reports straight from the witnesses.
If occasionally somebody pays me for a speaker honorarium etc. I put that towards the costs of website, radio show production, my cryptid/paranormal library and most of all equipment.
I hope to see some of you there!!!
Steve
#ChautauquaLakeBigfoot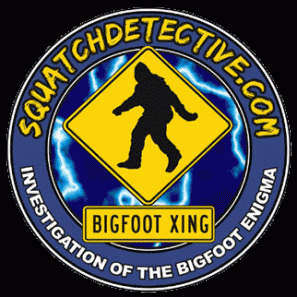 About Steve Kulls
Steve had a lifelong fascination with the Bigfoot phenomena since an early age. In 1998 after reading "Monsters of the Northwoods", and learned that there were numerous sighting reports close to his residence in upstate New York. He began to investigate extremely skeptical but soon changed his mind. Squatchdetective.com was the creation of Steve Kulls, aka "The Squatchdetective" Steve launched Squatchdetective.com with a national outlook in December 2005. In September 2006 he created Squatchdetective Radio. Steve has appeared on numerous local news programs around the country and national venues such as Fox and Friends, and interviewed in print in over 100 newspapers over the last ten years. Steve has appeared on the History Channel the National Geographic Channel, featured on several programs, and authored two book, "Fifty Large," and "What Would Sasquatch Do?" Steve is a former Licensed Private Investigator, in New York, and a former retail investigator of 18 years, a Firefighter and Paramedic