Posted by: Nick Redfern on May 6th, 2012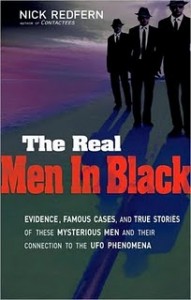 Over at my weekly Lair of the Beasts column at Mania.com, I focus this weekend on the bizarre story of Ted Holiday, the Loch Ness Monster and the sinister Men in Black (who will shortly be big news again with the imminent release of Men in Black 3).
As I note in the article:
"Coming later this month, as you may very well know, is Men in Black 3 – starring Will Smith, Tommy Lee Jones and Josh Brolin. And, as readers of my Lair of the Beasts columns may know, I have written extensively about not just strange creatures, but also about the MIB in reality, rather than just on-screen fiction.
"That's right: although many people associate the MIB with Hollywood and nothing else, the fact of the matter is that real-life encounters with these shadowy, sinister figures have been reported for decades. But, sometimes, the MIB phenomenon gets really weird, particularly so when it crosses over into other areas of deep mystery, including none other than the Loch Ness Monster."
And, if that has got you interested (or, no doubt, in some cases, angered and irate!) here's where you can find the full article.

About Nick Redfern
Punk music fan, Tennents Super and Carlsberg Special Brew beer fan, horror film fan, chocolate fan, like to wear black clothes, like to stay up late. Work as a writer.