Posted by: Nick Redfern on May 16th, 2012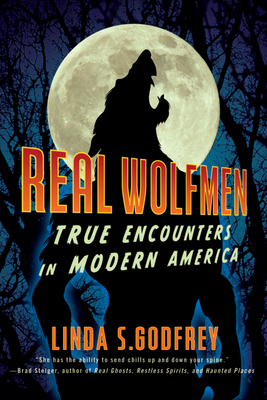 Late yesterday afternoon I received in the mail an advance review copy of Linda Godfrey's latest book on all things of a werewolf, dogman and lycanthrope nature. Its title is Real Wolfmen: True Encounters in Modern America.
The publication date is not until August 30, 2012, but you can pre-order it heavily discounted for less than a ten spot!
Published by Tarcher/Penguin, this looks to be an excellent read. In fact, I can say for sure that it is, as I read the Intro and the first couple of chapters last night.
And, a study of the chapter headings makes it very clear that this is a highly important book and one that should be of deep interest to cryptozoologists, forteans, and fans of the werewolf phenomenon.
Containing new and significant case-files, and a wealth of theories to try and explain the phenomenon, Real Wolfmen looks to be yet another fine addition to the ever-growing list of titles from Linda Godfrey.
As soon as I have finished reading it, I'll be reviewing it right here.

About Nick Redfern
Punk music fan, Tennents Super and Carlsberg Special Brew beer fan, horror film fan, chocolate fan, like to wear black clothes, like to stay up late. Work as a writer.