Posted by: Steve Kulls on April 14th, 2014
Just who is Todd Standing?
I pointed out in an earlier blog on my site, about my first gut reaction to Todd Standing's alleged head shot of a Sasquatch and how my gut reaction just doesn't sit right.
Well first of all it is on good merit.
See why in the world would Todd Standing use an alias while being the main figure at a production company? More matter of fact his sister Louise is using an alias as well.  (Yes he has a sister Louise).
Here's a screen shot of the old production company site:
Now take a look at that "Bigfoot" head, and tell me why is there no shots of the body, or it walking into picture? If it's handheld why no shaking?
It reeks of production company work, my thoughts are CGI with a mix of real photography, and not very good at that because the fact that in both the video and captures the focal point seems at several different depths, at which the layers were focused improperly.
If this was one fluid piece, such as an a real photo or video or animatronic head captured by video, there would only be one focal point per frame of video or picture.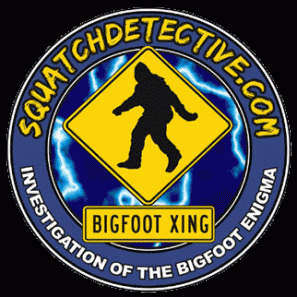 About Steve Kulls
Steve had a lifelong fascination with the Bigfoot phenomena since an early age. In 1998 after reading "Monsters of the Northwoods", and learned that there were numerous sighting reports close to his residence in upstate New York. He began to investigate extremely skeptical but soon changed his mind. Squatchdetective.com was the creation of Steve Kulls, aka "The Squatchdetective" Steve launched Squatchdetective.com with a national outlook in December 2005. In September 2006 he created Squatchdetective Radio. Steve has appeared on numerous local news programs around the country and national venues such as Fox and Friends, and interviewed in print in over 100 newspapers over the last ten years. Steve has appeared on the History Channel the National Geographic Channel, featured on several programs, and authored two book, "Fifty Large," and "What Would Sasquatch Do?" Steve is a former Licensed Private Investigator, in New York, and a former retail investigator of 18 years, a Firefighter and Paramedic