Posted by: Sharon Lee on August 1st, 2012
Join me and my co-host Rictor Riolo as we discuss animal/Bigfoot vocalizations with a panel of sound experts including Stan Courtney, Scott Nelson and Emily Gaydos!
The show is today, August 1 at 6 pm PST, 8 PM CST & 9 pm EST.
Here's the link to the show!
Call in to speak with the experts @ (951) 281-7704!
Did you hear that? What was it? A bird? A fox? A Bigfoot?
Tune in to find out!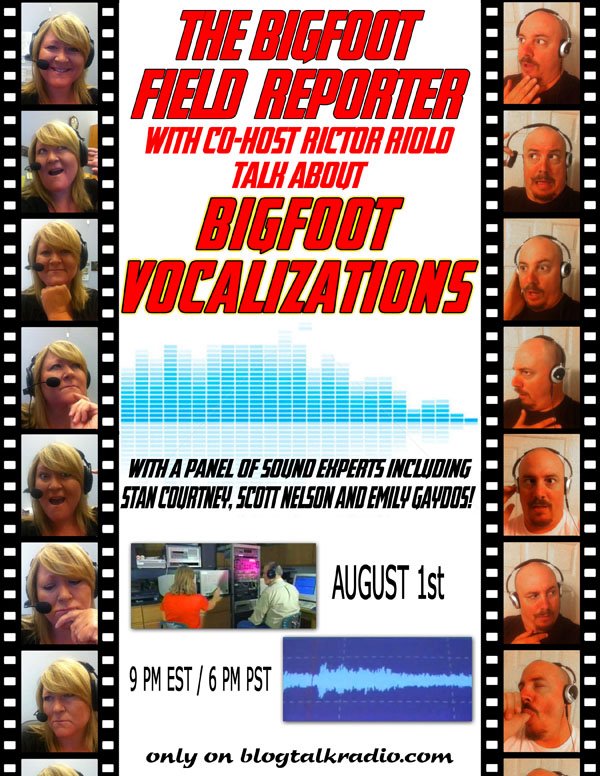 About Sharon Lee
The Bigfoot Field Reporter's Mission is To promote and share research, information and events regarding the existence of the unlisted humanoid species known as Sasquatch or Bigfoot;and to help further education and understanding to the public regarding the species, throughout the United States of America.