Posted by: Nick Redfern on June 12th, 2012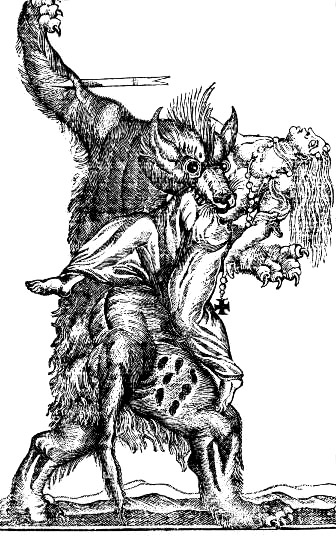 In a new post at her website, good friend Kithra digs into a truly weird event that kicked off in Hexham, England in 1972.
Some people view the affair of the "Hexham Heads" as one of definitive paranormal proportions, while others – as a result of its "werewolf" connections – suggest it's relevant to Cryptozoology.
I'll let you make up your own minds into which category this case should be classed!
As Kithra says:
"A family called Robson lived in Hexham and, in February 1972, their 2 young sons were weeding the garden when they dug up 2 carved stone heads, each about the size of tennis balls, and obviously weathered. One of the heads was described as being akin to a skull and had rough, possibly masculine, features with what was obviously meant to be a representation of hair carved at the top. Its colour was green/grey and it contained some quartz crystals. The other head was smoother and seemed to show a stern looking female, or possibly a witch, with a conspicuous nose and hair pulled back. As well as having depressions to represent the eyes and mouth, both of the heads were very solid and weighty. It is said that after the stone heads had been taken indoors by the Robson children strange things began to occur."

About Nick Redfern
Punk music fan, Tennents Super and Carlsberg Special Brew beer fan, horror film fan, chocolate fan, like to wear black clothes, like to stay up late. Work as a writer.